Friday round-up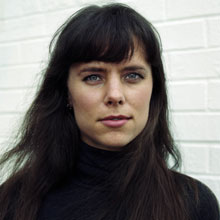 on Jan 21, 2011
at 12:25 pm
One year after the Court's decision in Citizens United, David Bossie (president of Citizens United) and Theodore Olson (who argued the case for the group) have an op-ed in the Washington Post in which they contend that, "thanks to" the decision, we may celebrate that the First Amendment confirms what our forefathers fought for:  'the freedom to think for ourselves.'"  At ASCblog, Fred Wertheimer has a different take on the decision, which he describes as "a disastrous decision that initiated a dangerous sea change in American politics."  Also at ACSblog, Richard Hasen opines that "Justice Kennedy's utopian information-flowing vision of the U.S. campaign finance system is now no more than a dream."
Also in the news is the recent effort by Common Cause to have the Department of Justice investigate whether Justices Scalia and Thomas should have recused themselves from the Citizens United decision in light of their alleged ties to Koch Industries, which Common Cause describes as "a major political player that directly benefited from the Citizens United decision."  Ben Smith at Politico reports that Common Cause may be "relying on a flawed timeline"; the USA Today, The Christian Science Monitor, The BLT, Concurring Opinions, the Wall Street Journal Law Blog, the Political Hotsheet of CBS News, and The Hill blog also have coverage.
Joining the nearly unanimous predictions that the government will prevail in Federal Communications Commission v. AT&T Inc., which was argued on Wednesday and which Amanda covered in yesterday's round-up, Tony Mauro – writing for the First Amendment Center – agrees that the Justices are "unlikely to rule for corporations-as-persons in the FOIA context."
Michael Doyle at the Sacramento Bee briefly summarizes the facts of the case in Harrington v. Richter, which was decided earlier on Wednesday.
At Bloomberg, Greg Stohr discusses whether Chief Justice John Roberts will attend the President's State of the Union Address next week, as well as the possible implications if he declines to attend.
Although the Supreme Court was in recess yesterday, Justice Kagan was at D.C. Superior Court yesterday for jury duty.  The Justice was apparently not selected to sit on a jury, nor did she collect her five-dollar juror fee.  Keith Alexander of the Washington Post's Crime Scene blog, the Wall Street Journal Law Blog, and ABC News all have coverage.
Vanessa O'Connell of the Wall Street Journal chatted with Lisa Blatt, who set the record for the most Supreme Court cases argued by a woman (thirty) when she argued Astra USA, Inc. v. Santa Clara earlier this week.