EMERGENCY DOCKET
Court denies Trump's request to intervene in Mar-a-Lago documents case

on Oct 13, 2022
at 7:23 pm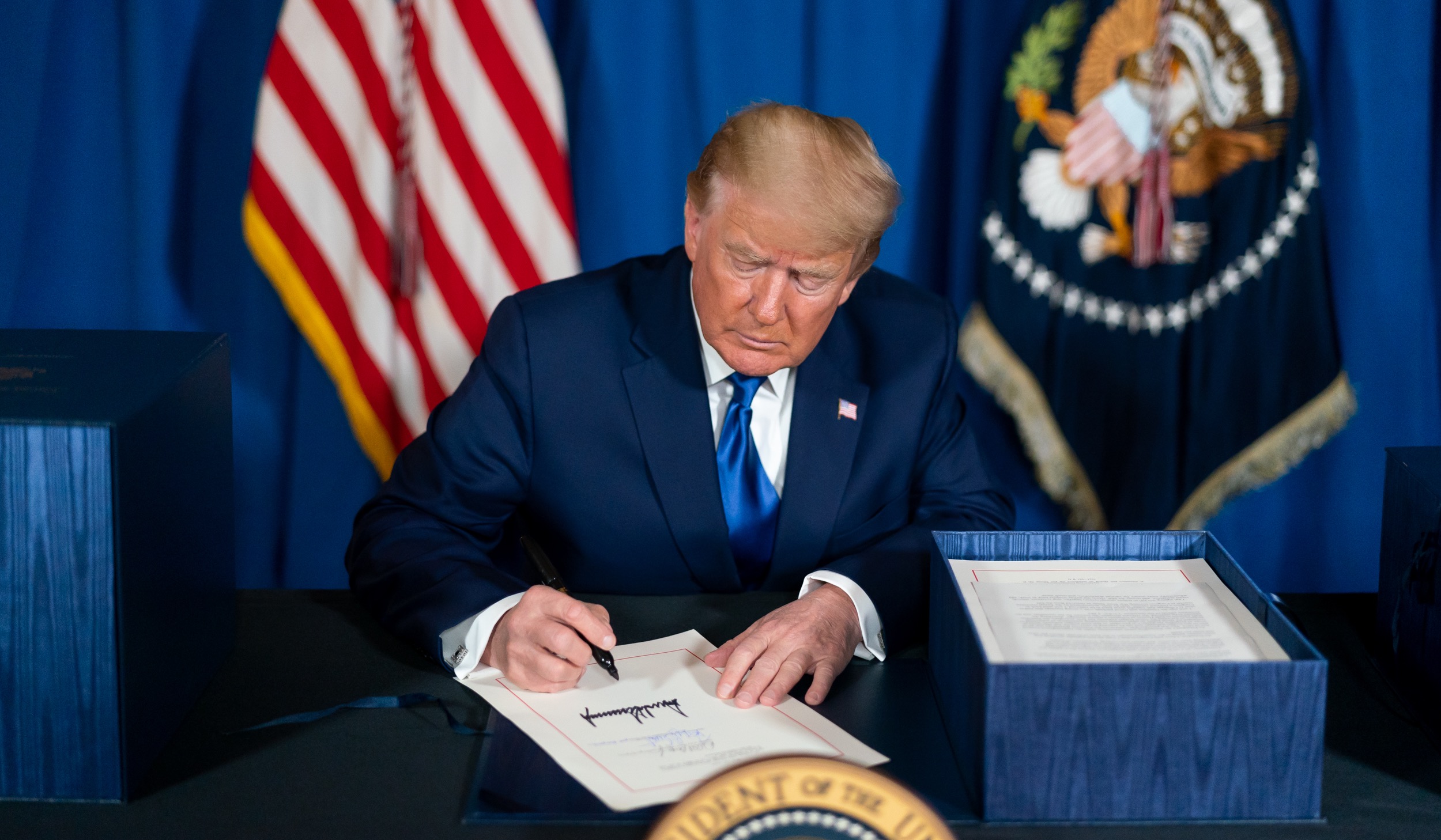 The Supreme Court on Thursday afternoon rejected a request from former President Donald Trump to allow a special master to review about 100 documents, marked as classified, that the FBI seized from Trump's home. The ruling came in an unsigned one-sentence order; there were no dissents recorded.
The documents at the center of the dispute were among the 11,000 documents seized by the FBI in an Aug. 8 search of Mar-a-Lago, Trump's resort in Palm Beach, Florida. In September, U.S. District Judge Aileen Cannon granted Trump's request to appoint a special master to review the documents and bar the Justice Department from using them as part of a criminal investigation. But a three-judge panel of the U.S. Court of Appeals for the 11th Circuit put part of Cannon's order on hold – including the portion requiring DOJ to allow the special master to review the classified documents.
Trump came to the Supreme Court on Oct. 4, asking the justices to reinstate Cannon's order and require DOJ to turn over the classified documents for the special master's review. But on Thursday afternoon the justices turned Trump down. As is often the case with emergency appeals, the justices did not provide any explanation for their ruling.
The court's order was the second time this year that the justices have rebuffed a request from Trump to intervene in a dispute over documents. In January, the court refused to block the disclosure of presidential records from the National Archives to the congressional committee investigating the Jan. 6, 2021, attack on the U.S. Capitol. In that case, Justice Clarence Thomas indicated that he would have granted Trump's request to block the disclosure, but Thomas did not take a public stance on Thursday's order in the Mar-a-Lago dispute.
This article was originally published at Howe on the Court.