EMERGENCY DOCKET
Trump asks justices to intervene in dispute over documents seized from his home

on Oct 4, 2022
at 7:05 pm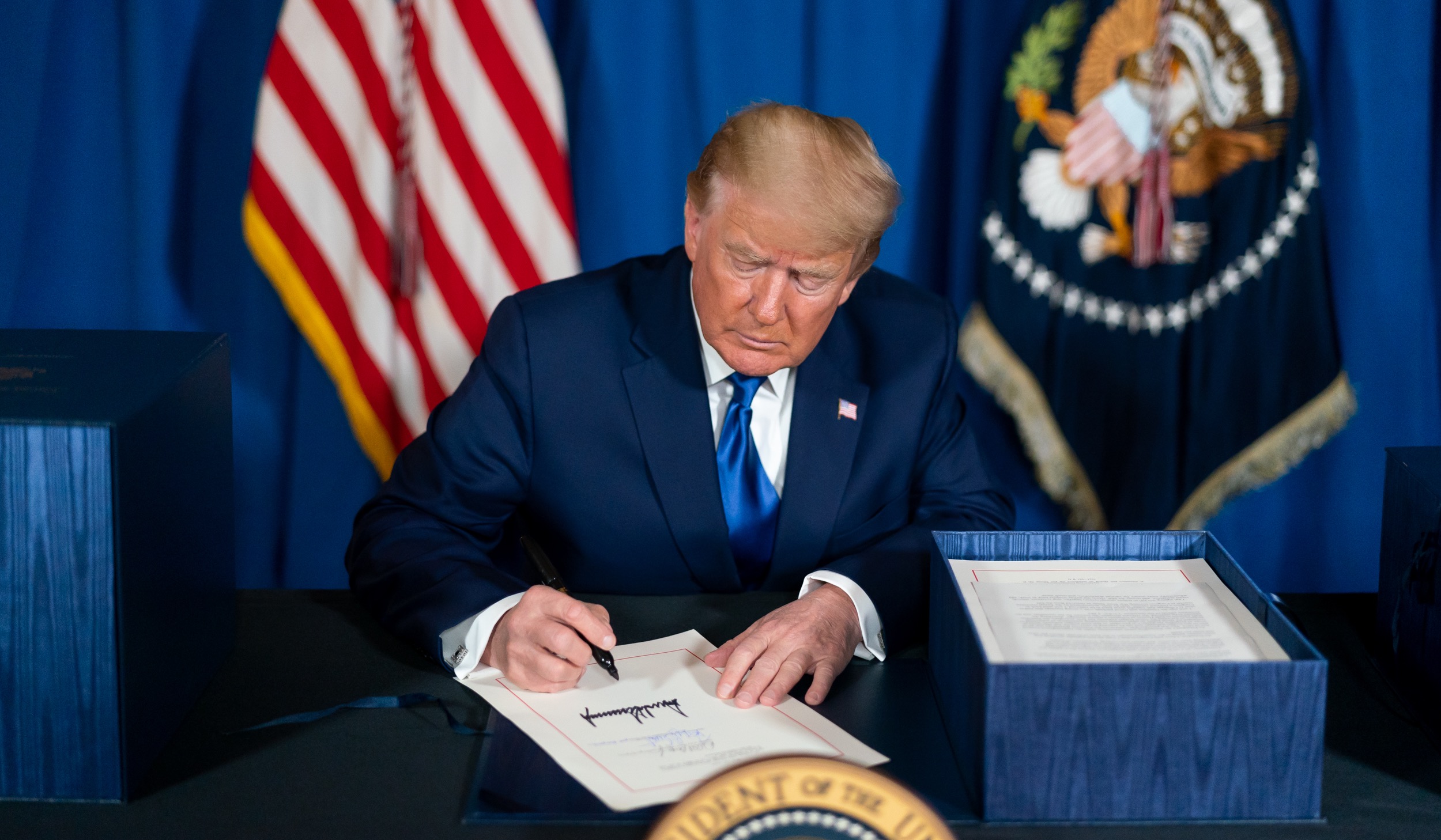 Former President Donald Trump came to the Supreme Court on Tuesday afternoon, asking the justices to allow a special master to review about 100 documents marked as classified that the FBI seized from Trump's home in Palm Beach, Florida. The 37-page filing is the latest chapter in the fallout from the search warrant executed at Trump's home on Aug. 8, and the first time that Trump has asked the Supreme Court to intervene in what his lawyers describe as "essentially a document storage dispute."
The Aug. 8 search of Trump's home yielded 11,000 documents, including over 100 marked as "confidential," "secret" or "top secret." In September, U.S. District Judge Aileen Cannon granted Trump's request to appoint a special master to review the documents, and she blocked the government from using any of the documents as part of a criminal investigation.
The Justice Department went to the U.S. Court of Appeals for the 11th Circuit, asking that court to put Cannon's orders on hold. In an unsigned opinion on Sept. 21, the court of appeals granted the government's request. The 11th Circuit ruled that the Justice Department did not have to turn over the documents with classified markings to the special master, and that the department could continue using the documents in its investigation.
Trump is now asking the justices to reinstate the portion of Cannon's order that required the government to turn over the documents marked as classified. "Any limit on the comprehensive and transparent review of materials seized in the extraordinary raid of a president's home erodes public confidence in our system of justice" and "impairs substantially the ongoing, time-sensitive work of the Special Master," Trump's lawyers wrote in their emergency request. Trump, however, did not ask the justices to bar the government from using those documents in a criminal investigation.
Trump contended that the court of appeals lacked the power to put Cannon's order on hold because the Biden administration had not specifically appealed that order and because, in any event, it was not the kind of order that can be immediately appealed.
Even if the court of appeals did have the power to review Cannon's order, Trump added, it should have allowed her ruling to stand. Alleging that Trump "had sole discretion to classify" documents generated during his presidency, he argued that Cannon properly referred the issue to a special master "to determine whether documents bearing classification markings are in fact classified."
Trump's request went to Justice Clarence Thomas, who handles emergency appeals from the 11th Circuit. Thomas could handle the request on his own or, as is more common in high-profile appeals, refer the request to the full court. A response from the Justice Department is due on Oct. 11.
This article was originally published at Howe on the Court.