ARGUMENT ANALYSIS
Justices grapple with the legacy of a 2001 immigration detention case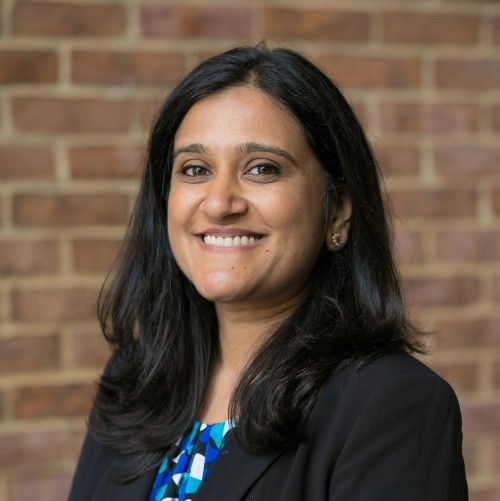 on Jan 12, 2022
at 5:24 pm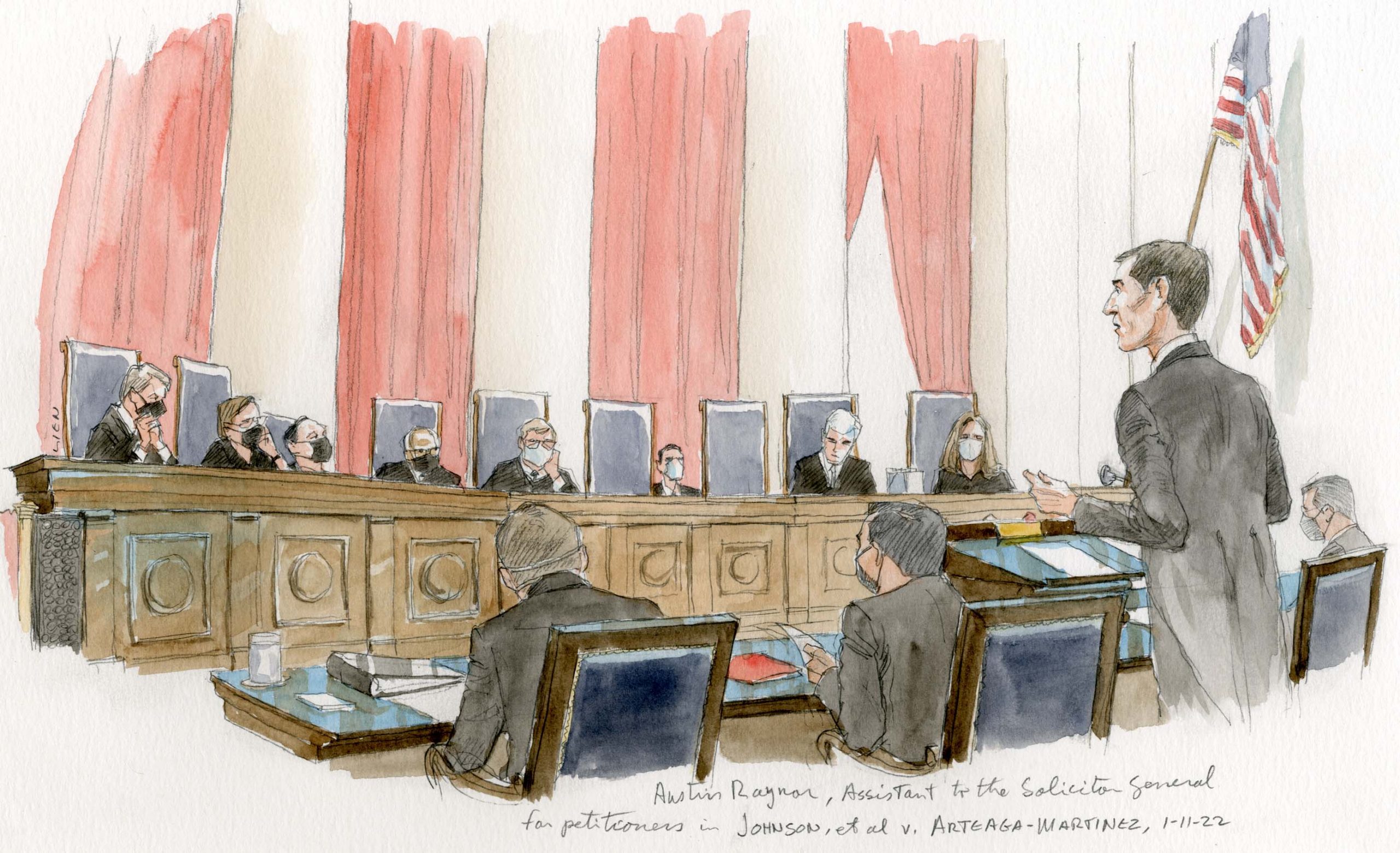 The Supreme Court heard oral arguments on Tuesday in two challenges to lengthy immigration detention of noncitizens who claim they are entitled to a bond hearing before an immigration judge. In both cases, the noncitizens are subject to deportation orders but are seeking "withholding of removal," a form of humanitarian protection that would bar the government from removing them to a country where they would face persecution or torture. The adjudication of these claims can take months or even years. A bond hearing would offer these noncitizens an opportunity to seek supervised release upon payment of a bond, determined by an impartial immigration judge, pending resolution of their claims for withholding of removal.
Only seven justices took the bench for the two cases. Justice Sonia Sotomayor (who has diabetes and is at heightened risk from COVID-19) has been participating in January's arguments via phone from her chambers. Justice Stephen Breyer also participated remotely on Tuesday after receiving a rapid-test result that was later deemed to be a false positive. Breyer took a second rapid test, which was negative, and a PCR test also came back negative later in the day, the court said. All of the justices have been vaccinated and received booster shots for COVID-19, according to the court.
Johnson v. Arteaga-Martinez
At issue in the first case, Johnson v. Arteaga-Martinez, is whether the post-removal order statute, 8 U.S.C. § 1231, authorizes detention beyond six months of a noncitizen with a reinstated order of removal who is seeking withholding of removal. If so, the question is whether a bond hearing before an immigration judge is required.
Representing the government, Assistant to the Solicitor General Austin Raynor argued that detention for longer than six months pending further immigration proceedings is permissible under Demore v. Kim, a 2003 decision upholding mandatory detention without bond hearings under a different provision in the Immigration and Nationality Act. Justice Elena Kagan questioned the government's reliance on Demore, noting the Office of the Solicitor General's submission of erroneous data in that case. The erroneous data painted a picture of detention pending a removal hearing as relatively short, but here, the government was invoking Demore to justify lengthy detention.
But Raynor relied on this distinction – whether proceedings are pending, or all proceedings have ended – to argue that the court's 2001 decision interpreting the post-removal order statute, Zadvydas v. Davis, was inapposite. That case involved the potentially indefinite detention of a stateless, removable noncitizen. No country would accept him, and his removal was, therefore, not "reasonably foreseeable." To avoid reading the statute to authorize unconstitutional indefinite detention, the court read the statute to contain an implicit time limit of six months after a removal order becomes administratively final.
Justice Amy Coney Barrett asked what protections might be warranted when immigration proceedings "drag on," and Raynor responded that an as-applied constitutional challenge remained available via a petition for a writ of habeas corpus. But when exactly during detention such a claim could be brought was not addressed.
Arguing on behalf of Antonio Arteaga-Martinez, lawyer Pratik Shah asserted that this case calls for nothing more than a straightforward application of Zadvydas. Under Zadvydas, the government "may" detain a noncitizen under the post-removal order statute, but this authority evaporates after six months when removal is not reasonably foreseeable. Here, Arteaga-Martinez had not even received a hearing on his withholding of removal claim within six months. According to Shah, this demonstrated that there was "no significant likelihood of [his client's] removal in the reasonably foreseeable future," considering the length of proceedings before both the immigration court and the Board of Immigration Appeals.
No justice offered a vigorous defense of Zadvydas, other than Breyer, author of the Zadvydas majority opinion. Instead, Kagan described Zadvydas as a precedent "that needs to be applied" but one with which the current court was not "altogether comfortable and [believed] should not be extended." Several justices expressed skepticism about "rewriting" the post-removal order statute or "pouring in" additional provisions based on constitutional considerations.
Chief Justice John Roberts suggested that perhaps the post-removal order statute had already been "expanded beyond its plain terms," encapsulating the conundrum for strict textualists on the court: how to apply Zadvydas to the current case, with sensitivity to the constitutional interests at stake, when they don't subscribe to Zadvydas's method of interpreting the post-removal order statute.
Garland v. Gonzalez
The second case, Garland v. Gonzalez, consists of two consolidated class actions. It raises the question of whether the post-removal order statute, properly interpreted, requires bond hearings before immigration judges for noncitizens in prolonged detention, and who are seeking withholding of removal. It raises an additional question of whether a provision of the Immigration and Nationality Act, 8 U.S.C. § 1252(f)(1), bars injunctive relief ordering the government to provide bond hearings to an entire class of noncitizens.
Representing the government, Deputy Solicitor General Curtis Gannon argued that neither the plain text of the post-removal order statute nor the constitutional avoidance canon compelled the provision of bond hearings before immigration judges for the Gonzalez detainees. Echoing Raynor, he argued that Demore authorized lengthy detention pending proceedings.
Arguing for the detainees, attorney Matthew Adams told the justices that the plain statutory text calls for the government to decide whether to detain or release a noncitizen, and that the statute identifies traditional bail hearing criteria to guide that decision. Adams also argued that the constitutional avoidance canon compelled the court to adopt this interpretation.
Justice Neil Gorsuch expressed concern for the incursion on physical liberty that the detainees face, noting that the Constitution generally requires "a judicial official to make that physical liberty determination." He questioned whether immigration judges, who are employees of the Department of Justice, satisfied that standard.
The justices showed great interest in whether the jurisdictional statute strips courts of authority "to enjoin or restrain the operation" of selected INA provisions, with an exception for claims brought by "an individual alien." Kagan pressed Gannon on whether the statute's prohibition on "enjoin[ing] or restrain[ing]" the operation of the statute could reasonably be construed to cover both prohibitions and orders to take affirmative action. If not, the provision would not bar detainees' claims. Sotomayor observed that when Congress seeks to preclude class action lawsuits, as it had done elsewhere in the INA, it does so expressly.
Justice Samuel Alito, in contrast, appeared receptive to the government's argument, asking Adams whether "an individual covers at least 756 [class members]."
Both cases should be decided by the summer.