The upcoming nomination battle, explained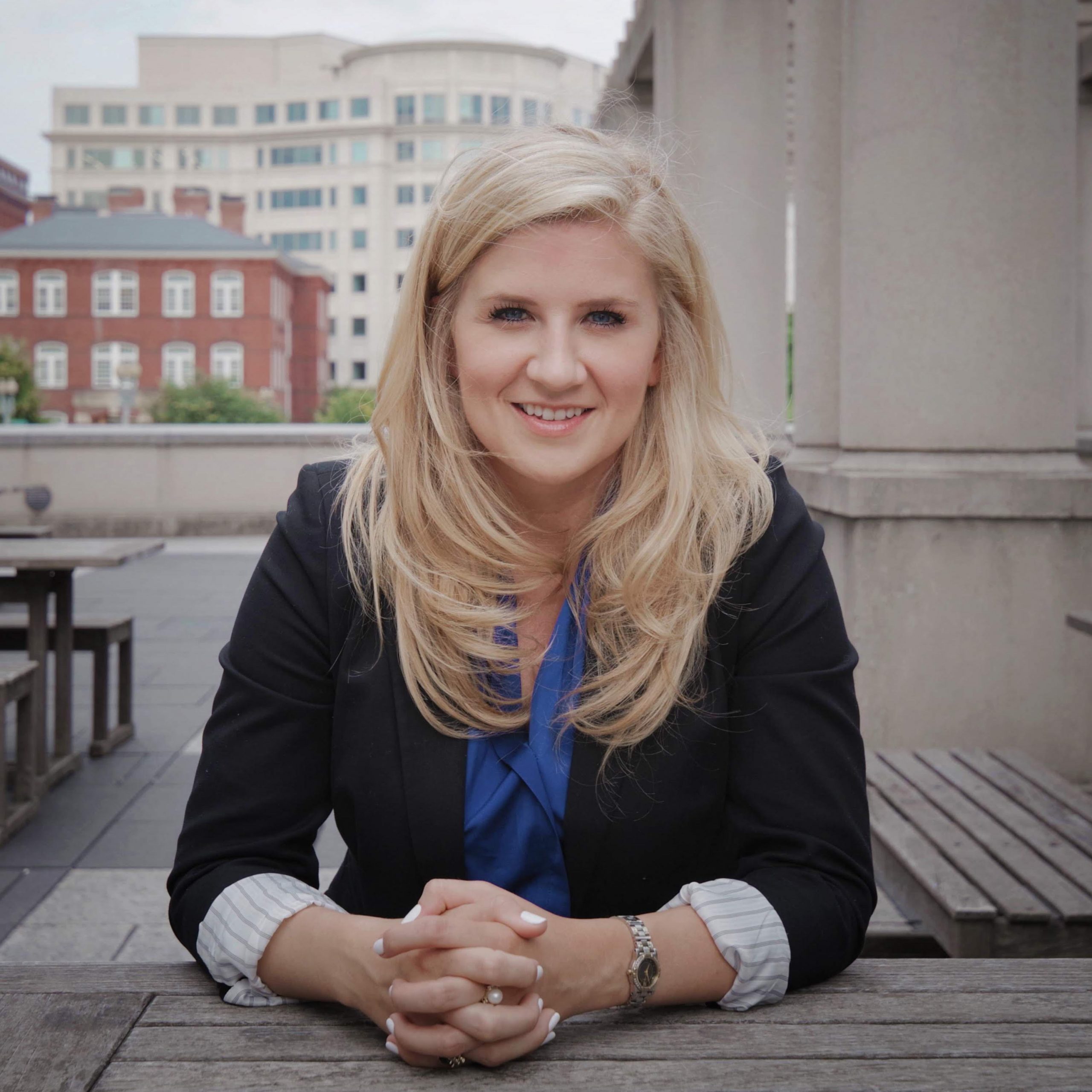 on Sep 25, 2020
at 10:46 am

President Donald Trump is expected to announce his nominee to fill the late Justice Ruth Bader Ginsburg's seat on Saturday at 5 p.m. EDT. Whomever Trump selects, the nomination is certain to trigger weeks of high-stakes procedural maneuvers as Republicans try to fast-track the nomination process and Democrats try to block it.
Senate Majority Leader Mitch McConnell (R-Ky.) has promised a vote on the Senate floor sometime this year, but he has yet to specify whether it will take place before or after the election. Most Republicans are eager to vote on Trump's nominee because it would mean securing a 6-3 conservative majority on the court. Democrats, including former President Barack Obama, are calling on Republicans to follow the precedent they set in 2016 when McConnell refused to allow an election-year vote on Judge Merrick Garland, Obama's pick to replace Justice Antonin Scalia's, who died in February 2016.
Once Trump announces his nominee, there's a series of procedural hurdles to get from nomination to confirmation. The confirmation process for the eight current justices took, on average, 78 days. Republicans will have to truncate that timeline to get a vote in before Election Day on Nov. 3, which is 38 days from when Trump is expected to announce his nominee. It is also possible that the Senate will vote on the nominee after Election Day, but before the new Senate is seated, during the lame-duck session.
Here is an overview of what usually happens on the road to confirmation and what the upcoming nomination fight could look like on a tighter timeline.
Constitutional contours
The Constitution dictates in broad terms how the country gets a new Supreme Court justice, but the details of what that process actually looks like is up to the Senate. Under Article II, Section 2, clause 2, known as the appointments clause, the president "shall nominate, and by and with the Advice and Consent of the Senate, shall appoint … Judges of the supreme Court." The Senate makes up its own rules for what "Advice and Consent" means in practice.
Under the current rules, the Senate Judiciary Committee first considers and investigates the president's nominee before deciding whether to refer the nominee to the full Senate for a vote. The committee's consideration process can be broken down into three parts: (1) background investigation, (2) public hearing and (3) vote to advance the nomination to the Senate floor.
Background investigation
Since the 1980s, the background investigation phase usually lasts about six weeks before the committee holds a public hearing, although it took 57 days from nomination to the first hearing for Justice Brett Kavanaugh and 48 days for Justice Neil Gorsuch. During the investigation, the committee requests a ton of information from the nominee, including financial disclosures as well as a detailed biographical and professional history solicited via questionnaire. Individual senators also often meet in person with the nominee during the investigative phase. Justice Sonia Sotomayor met with 89 senators during her confirmation process — memorably with a broken ankle for most of them. Undoubtedly, COVID-19 will complicate that tradition. And Democrats, who have said that any Trump nominee this year will be illegitimate, are considering whether to meet with the nominee at all.
After the committee reviews the nominee's materials, senators can request written follow-up information from the nominee before the hearing begins. Several Republican senators sent Sotomayor letters requesting supplemental information during her pre-hearing investigative phase.
Public hearing
The committee usually begins its confirmation hearing a little over a month after the nominee submits the questionnaire. That was true for Kavanaugh, Gorsuch and Elena Kagan. Hearings involve multiple rounds of senator questions from both sides of the aisle and usually last four days. Typically, there is just one sitting for a confirmation hearing, unless new information comes to light warranting further questioning — as was the case for Kavanaugh and Clarence Thomas when sexual assault and harassment allegations became public after their first public hearings.
Committee vote
The committee then votes on whether to send the nomination to the full Senate. Republican Sen. Lindsey Graham (S.C.) chairs the committee, which is made up of 12 Republicans and 10 Democrats. The last time the committee voted to send a Supreme Court nominee to the Senate, the vote was 11-10 along party lines to advance Kavanaugh's nomination.
Senate vote
The full Senate typically votes on the nominee fairly quickly after the committee vote — for Gorsuch, it took less than a week. Gorsuch's confirmation marked a decided shift in Senate procedure for Supreme Court confirmations. It used to require 60 votes to confirm a Supreme Court nominee if any senator objected, but in 2017, when Democrats threatened to block Gorsuch's nomination, McConnell deployed the "nuclear option" — a change in Senate rules that got rid of the 60-vote barrier and allowed confirmation by a simple majority.
That means McConnell needs 51 votes to turn Trump's nominee into the 115th justice. Senate Republicans currently hold a 53-47 majority, so they need to have at least 50 "yes" votes to fill the seat. If the vote splits 50-50, Vice President Mike Pence would cast the tie-breaking vote as president of the Senate. Shortly after Ginsburg's death, Sen. Susan Collins (R-Maine) quickly issued a statement that the nomination "should be made by the President who is elected on Nov. 3." Fellow Republican Sen. Lisa Murkowski of Alaska followed suit, saying she does "not support taking up a potential Supreme Court vacancy this close to the election." There have been no other public defections from McConnell's plan, and several key moderate Republicans have indicated they support proceeding to a vote this year.
But all of that assumes a vote before Election Day. If McConnell does not hold a vote for Trump's nominee before the election, things get more complicated.
Lame-duck session
The current Senate remains in office through Jan. 3, 2021 (unless the current Congress passes a law to change that date – a scenario permitted by the 20th Amendment). At noon on that day, the new Congress will be sworn in. If McConnell decides to hold a vote during the lame-duck session – the two-month period between Election Day and the new Congress taking over — it is possible that the balance of power in the Senate will remain the same as in the pre-election scenario.
But there's one procedural quirk that could change the calculus. Although most newly elected senators take office on Jan. 3, it is possible to be sworn in earlier if the new senator is elected to finish out the term of a senator who has resigned or died. That is happening in Arizona, where Republican Sen. Martha McSally faces a tough race against Democrat Mark Kelly in a special election to finish out the remainder of the late Sen. John McCain's term. Kelly has consistently topped McSally in the polls. If he wins on Nov. 3, he could be sworn in as early as Nov. 30 after Arizona ratifies its election results. That could drop the Republican majority in the Senate to 52-48, reducing McConnell's margin for error.
The same early seating could apply to the winner of Georgia's special election to finish retired Sen. Johnny Isakson's term. The so-called jungle primary is a three-way race featuring two Republicans and one Democrat, and one recent poll showed the three candidates in a virtual tie. If any candidate receives more than 50% of the vote, that candidate could be sworn in before Jan. 3, but if – as seems likely – no candidate receives 50% of the vote, the top two candidates will advance to a runoff election on Jan. 5.
Democratic obstruction
Regardless of how McConnell tries to choreograph the next five weeks, he is likely to face unprecedented obstruction from Democrats. In the coming weeks, Democrats will try to leverage Senate rules and procedure to slow things down. Democrats circulated a memo this week outlining 19 potential delay tactics, according to a report from The Daily Poster. Democrats can invoke the quorum call requirement for all Senate business. That would require Senators to stay in Washington to maintain a quorum. Republicans are defending 23 seats this election cycle — compared to just 12 for Democrats — and many of those embattled senators would prefer to be home campaigning in the month before the election. The Senate also relies heavily on unanimous consent agreements to conduct routine business like whether to adjourn or recess. Democrats can withdraw unanimous consent and force roll-call votes on routine business, which could also temper the pace.