Changing employment law landscape aided by new legal tech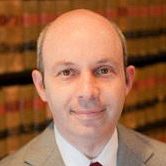 on Sep 22, 2020
at 12:00 pm
On June 15, 2020, the Supreme Court handed down its landmark decision in Bostock v. Clayton County, ruling that the ban on sex discrimination in Title VII of the Civil Rights Act of 1964 also prohibits workplace discrimination based on sexual orientation and gender identity. The decision produced a flood of strong reactions, both supportive and critical. All commentators, however, appeared to agree that the ruling would profoundly impact the field of employment law.
In light of the decision in Bostock, our sponsor, Casetext, announced earlier this summer that it would be offering free access to Title VII motions for litigators on its new Compose brief-writing platform. Today, Casetext announced another major tool in the field: the employment law Wage and Hour Collection with Compose.
I've written previously about the Compose platform's promise to streamline brief writing for litigators of all stripes. With Compose, users report being able to draft briefs four times faster on average. 92% of Compose users reported that they found better citations and arguments while drafting, and 70% said they were less likely to miss key arguments.
Now, Compose's combination of transformer-based neural networks with Casetext's legal research expertise is brought to the field of employment law. The enormous amount of employment litigation and an urgent reported need from firms made employment law a natural choice for this first issue-specific expansion. And with large changes – Bostock being only the most recent example – consistently reshaping the field, employment attorneys can't always afford to rely on old briefs when drafting new ones.
The Wage and Hour Collection comprises 16 brief types across three of the most common jurisdictions: federal courts, and state courts in California and New York. The collection offers 1,102 arguments, 5,354 standards and over 25,000 citations. A typical wage-and-hour motion template contains 5 arguments: Compose offers an average of 61 to choose from per motion, with 142 times more possible citations to back them up.
This is only the first iteration of Compose in employment law. Casetext has already released two motions as a preview of a forthcoming discrimination collection: a motion to dismiss and a motion for summary judgment on Title VII claims. Additional jurisdictions and motions are forthcoming, and the technology will continue to expand into new legal areas.
Attorneys can currently try the Compose Wage and Hour Collection for free. Click here to request a free Compose account, or reach out to sales@casetext.com for more information.