Hail and farewell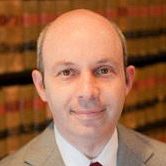 on Jul 9, 2020
at 5:00 pm

This is a very important day for SCOTUSblog, less because it is the last day of the term and more because it is the last day for our outgoing editor, Edith Roberts.
Edith's retirement is a huge loss; we will miss her terribly. For four years, she has been an extraordinary editor. That job involves not just the technical review of every single piece we publish but also the organization and management of the publication schedule and thousands of critical details related to the blog's operation.
Edith replaced Amy Howe, who transitioned to serving as the blog's reporter when the great Lyle Denniston retired. Together, they have been a fantastic team, responsible for the majority of the blog's content.
Beyond Edith's great technical skills, she was a joy to work with — whether in person at the office or on pandemic-driven video chats. She was constantly cheerful and open and interested and immediately responsive — day or night. We couldn't have been luckier.
Edith has made sure to leave the blog in steady and sure hands. She made sure that we spoke with a consistent voice. And she established a clear set of editorial policies and publication practices for us to apply going forward.
Going forward, we have not only the institutional knowledge of Amy, but also our great manager Kal Golde and deputy manager Katie Bart.
And we have a new editor, who takes over today: James Romoser. He comes to us from Inside Health Policy, where he served as a legal affairs reporter. In addition to his reporting, James has a great deal of editing experience, both at Inside Health Policy and as the co-founder and editor of Circuit Breaker, a blog devoted to the U.S. Court of Appeals for the District of Columbia Circuit. And like Edith and Amy before him, James started as a lawyer, spending two years practicing First Amendment law at Baker & Hostetler.
We've also expanded the team. Katie Barlow — who, coincidentally, co-founded and edited the Circuit Breaker blog with James — is joining us as well. Katie is also a lawyer, having spent six years practicing white-collar defense at Clifford Chance. She will have principal responsibility for our social media platforms.
James and Katie are working on a number of new initiatives, as the blog continues to evolve.
Most important, today we celebrate and appreciate all of Edith's incredible contributions to the blog, and we wish her all the best for an extraordinary retirement.