Kavanaugh's confirmation process: Democrats in the Senate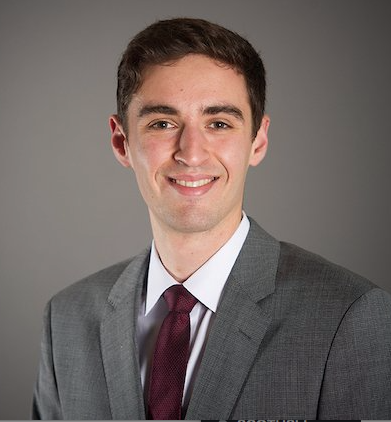 on Jul 26, 2018
at 1:47 pm
At 9:00 p.m. on July 9, President Donald Trump nominated Judge Brett Kavanaugh of the U.S. Court of Appeals for the District of Columbia Circuit to fill the vacancy on the Supreme Court left by the retirement of Justice Anthony Kennedy late last month. The nomination now goes to the Senate for confirmation, where majority leader Mitch McConnell has said he would like a vote to confirm Kavanaugh by the fall. This post will examine the key players in the Democratic minority.
The 49-seat Democratic caucus will be unable to block Kavanaugh's nomination on its own. Now that the filibuster has been eliminated for Supreme Court nominations, only a simple majority of senators is needed to confirm a Supreme Court nominee. Republicans currently hold 51 seats in the Senate, though Sen. John McCain, R-Ariz., is away from Washington while he receives treatment for brain cancer. If McCain is unable to vote, every Republican will have to vote for Kavanaugh to ensure confirmation without Democratic help.
A contentious confirmation fight will be nothing new for Kavanaugh; his nomination to the D.C. Circuit stalled for three years amid heavy Democratic opposition before he was confirmed in 2006. When his vote eventually occurred, only four Democrats supported his nomination. Tom Carper of Delaware is the only one of those four still serving today, but he has indicated that he will vote against Kavanaugh's confirmation this time.
Senate Minority Leader Chuck Schumer
This will be Schumer's second Supreme Court confirmation fight since he assumed the Democratic leadership post from Harry Reid after the Nevada senator's retirement in 2016. The main drama last time centered on whether Schumer would lead a Democratic filibuster of Neil Gorsuch's nomination and whether McConnell, in turn, would use the "nuclear option" of eliminating the filibuster for Supreme Court nominations. Schumer and McConnell both followed through, and so the filibuster will not be in play this time.
Immediately after Kennedy's retirement, Schumer tried to pressure McConnell to honor the so-called "McConnell Rule." Schumer argued that because McConnell delayed the nomination of Merrick Garland in an election year in 2016, he should do the same this year and wait until after the midterm elections to confirm Kennedy's replacement. This line of argument, however, has subsided in recent days as it became clear that the Republicans have no intention of following this rule.
In the face of the Republican majority's plan to hold hearings and a vote on Kavanaugh, Schumer had two strategic options. First, he could lead his caucus in fighting Kavanaugh's nomination vigorously to rile up the ascendant activist left and increase turnout for the midterm elections. On the other hand, he could take a more conciliatory approach intended to protect the 10 Democratic senators up for re-election in states that Trump won in 2016.
Schumer chose to fight the nomination aggressively. On the night of the nomination, his office released a statement saying that he would "oppose Judge Kavanaugh's nomination with everything I have, and I hope a bipartisan majority will do the same. The stakes are simply too high for anything less." In addition, it has been reported that Schumer is cautioning fellow Democrats that they will face a uproar from their base if they do not fight the nomination. According to this report, Schumer has instructed his caucus to focus on criticizing Kavanaugh specifically rather than raising procedural objections. Schumer's own statement, which asserts that Kavanaugh's record indicates that he "would rule against reproductive rights and freedoms, and that he would welcome challenges to the constitutionality of the Affordable Care Act," reflects this strategy.
Sen. Dianne Feinstein, ranking member of the Senate Judiciary Committee
Feinstein all but definitively came out against Kavanaugh in a series of statements after the nomination was announced, saying, "Brett Kavanaugh's record indicates that he would be among the most conservative justices in Supreme Court history, his views are far outside the mainstream and there's every reason to believe he would overturn Roe v. Wade."
Feinstein has a reputation as a moderate but may have an incentive to adopt a more confrontational style during the confirmation fight. She is up for re-election in 2018, but because of California's top-two primary system — in which the two highest vote-getters in a given primary, regardless of party, advance to the general election — she is being challenged from the left by fellow Democrat Kevin de Leon in the general election. In fact, de Leon was recently endorsed by the California Democratic Party in a rebuke to Feinstein.
Last year Feinstein, who will lead any Democratic effort to stall Kavanaugh's nomination in committee, aggressively questioned Neil Gorsuch on his work in the George W. Bush administration. Given Kavanaugh's work in the same administration, it would be fair to expect Feinstein to focus some of her questioning on that period of his career during the confirmation hearing.
The Gorsuch voters
Three Democrats voted for Neil Gorsuch last year: Joe Donnelly of Indiana, Heidi Heitkamp of North Dakota and Joe Manchin of West Virginia. Each is up for re-election this November in a state that Trump won easily in 2016. They are three of five Democrats that conservative groups are hoping to pressure into voting for Kavanaugh. The statements put out by Donnelly, Heitkamp and Manchin, in contrast to those of most of their fellow Democrats, show some openness to supporting the nominee.
Donnelly said after Kavanaugh's nomination:
As I have said, part of my job as Senator includes thoroughly considering judicial nominations, including to the Supreme Court. I will take the same approach as I have previously for a Supreme Court vacancy. Following the president's announcement, I will carefully review and consider the record and qualifications of Judge Brett Kavanaugh.
Heitkamp's statement sought to differentiate herself from fellow Democrats by saying, "I understand that many members of Congress and outside groups will announce how they stand on the nominee before doing their due diligence and instead just take a partisan stance — but that isn't how I work." She specifically mentioned her support for Gorsuch in the same statement.
For his part, Manchin seems to have settled on the specific issue that will determine whether he supports Kavanaugh: the Affordable Care Act. His statement on the night of the nomination singled out healthcare as a key issue:
I will evaluate Judge Kavanaugh's record, legal qualifications, judicial philosophy and particularly, his views on healthcare. The Supreme Court will ultimately decide if nearly 800,000 West Virginians with pre-existing conditions will lose their healthcare. This decision will directly impact almost 40% of my state, so I'm very interested in his position on protecting West Virginians with pre-existing conditions.
In a recent town hall with constituents, Manchin said that he would ask Kavanaugh if he believes that the ACA is constitutional. As Tejinder Singh wrote for this blog last week, Kavanaugh's record as a circuit judge "shows that [he] is willing to look for artful ways to avoid deciding questions he does not want to decide." If Kavanaugh is able to convince Manchin that he will not vote to invalidate the ACA, he may well have the West Virginian's vote.
Other threatened Democrats
Donnelly, Heitkamp and Manchin are only three of the 10 Democratic senators running for re-election in states Trump won in 2016. The other two senators whom conservative groups are most focused on pressuring into voting for Kavanaugh are Claire McCaskill of Missouri and Jon Tester of Montana. Both of them have said little about Kavanaugh, only offering that they will meet with the nominee and consider his record.
The other five most vulnerable Democrats, Bob Casey of Pennsylvania, Sherrod Brown of Ohio, Bill Nelson of Florida, Tammy Baldwin of Wisconsin and Debbie Stabenow of Michigan, have all indicated or confirmed that they will vote against Kavanaugh's nomination.
Tim Kaine represents Virginia, a state that Hillary Clinton won, with Kaine on the ballot for vice president, in 2016, but he is up for re-election and has said he will wait to decide on Kavanaugh until after he watches the confirmation hearing. He has singled out the ACA and abortion rights as issues he is most focused on.
The last Democrat who could potentially vote to confirm Kavanaugh is Doug Jones of Alabama, who upset Roy Moore in a special election last year. Jones is not up for re-election until 2020, but he represents a deep-red state. He has said only that he is "going to do a deep dive of his record and we'll talk about that record… I'll make my judgment at that point."
Presidential hopefuls
The New York Times identified four members of the Democratic caucus who are preparing to run for the party's nomination for president in 2020: Elizabeth Warren of Massachusetts, Kamala Harris of California, Cory Booker of New Jersey and Bernie Sanders of Vermont. None will vote for Kavanaugh, but it is worth monitoring how they each approach the nomination fight. Harris and Booker, as members of the Judiciary Committee, have an opportunity to produce a viral soundbite in hearings.
Warren and Sanders, along with another potential 2020 candidate, Kirsten Gillibrand of New York, will likely be battling for the support of the ascendant left-wing base. As some on the left have begun to call for a future Democratic president to pack the Supreme Court to ensure a liberal majority, one of these three senators may try to appeal to that base by saying he or she will pack the court if elected. Although it is unlikely that any senator will call for court-packing during the Kavanaugh proceedings, any lines of attack that suggest that Trump's nominees are illegitimate could foreshadow an attempt to neutralize their power on the Supreme Court.
Conclusion
The Democrats are ultimately powerless to stop Kavanaugh's nomination if the most likely scenario, in which no Republican breaks rank and the party has either 51 or 50 votes depending on McCain's health, comes to fruition. In that case, it would be reasonable to expect somewhere between three and six conservative Democrats to also vote to confirm Kavanaugh as they seek to appeal to potential moderate voters in November. If, however unlikely it may be, it seems that a Republican senator is seriously considering voting against Kavanaugh, look for Schumer to aggressively shepherd his caucus into holding a firm line in the hopes of defeating Trump's nominee, which would be a major blow to the GOP ahead of the midterms.