Live blog of orders and opinions with First Mondays (Update: Completed)
on Jun 18, 2018
at 8:45 am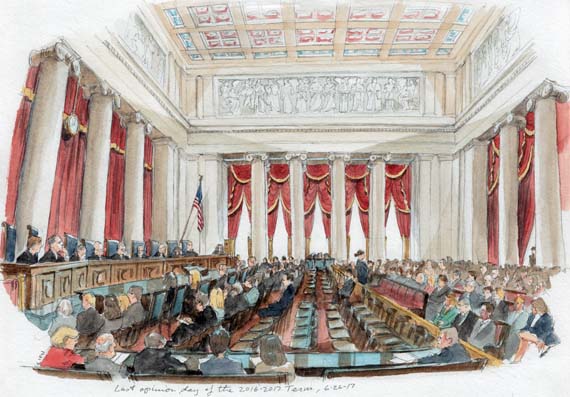 We live-blogged as the Supreme Court released orders from the June 14 conference and opinions in argued cases.
The justices granted certiorari in five cases: Sturgeon v. Frost, Garza v. Idaho, Lorenzo v. SEC, Timbs v. Indiana and Apple v. Pepper.
The justices released their decisions in Rosales-Mireles v. United States, Chavez-Meza v. United States, Lozman v. Riviera Beach, Gill v. Whitford and Benisek v. Lamone.
Dan Epps and Ian Samuel of First Mondays guest-blogged from 9 to 9:30 a.m.
The transcript of the live blog is available below and at this link.