Argument analysis: Justices skeptical about government's interpretation of sex-offender-registration law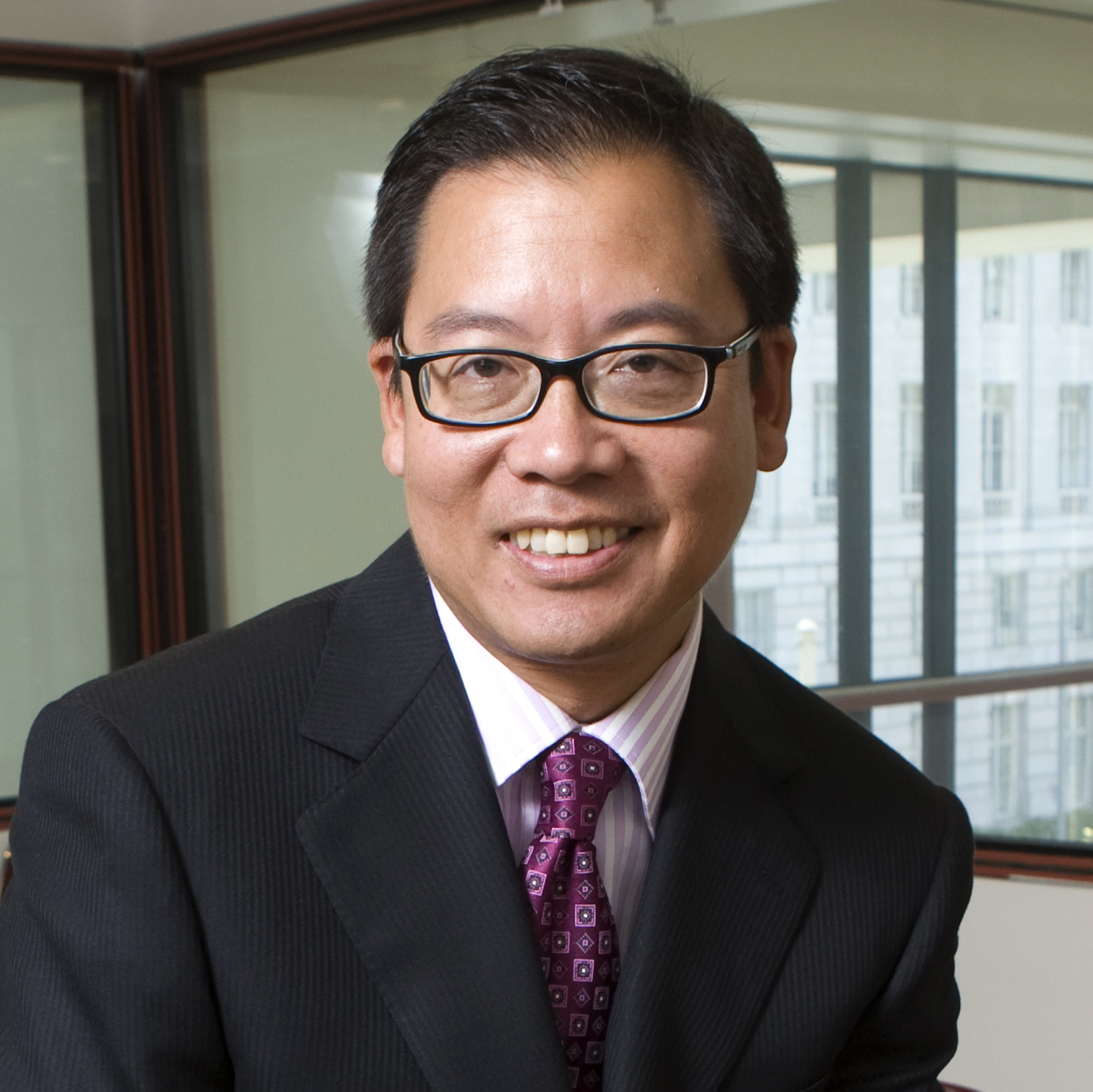 on Mar 2, 2016
at 10:59 am
In the early days of Monday Night Football, as soon as it became evident that the game was effectively over, color commentator "Dandy" Don Meredith would begin to croon, "Turn out the lights, the party's over . . . ." During the government's argument in Tuesday's hearing in Nichols v. United States, the lights in the courtroom actually went out. And, if the Justices' hostile questioning of the government's lawyer provides any clue, the party may indeed be over.
After Daniel Hansmeier, the federal public defender representing petitioner Lester Ray Nichols, got through his argument fairly uneventfully, Assistant to the Solicitor General Curtis Gannon met with unfriendly fire from no fewer than five Justices. Their skepticism centered around the government's principal contention in the case, which concerns the interpretation of a key provision in the federal Sex Offender Registration and Notification Act (SORNA).
Nichols was a registered sex offender living in Kansas. In November 2012, he moved to the Philippines. He did not notify Kansas authorities that he was leaving. A month later, as the result of collaborative efforts between federal law enforcement and Filipino officials, Nichols was arrested and brought back to Kansas to face charges that he failed to notify Kansas of his move, in violation of SORNA. He was convicted, and a panel of the United States Court of Appeals for the Tenth Circuit affirmed.
The case turns on the wording of two SORNA provisions, 42 U.S.C. § 16913(a) and (c), which state (in pertinent part):
(a) A sex offender shall register, and keep the registration current, in each jurisdiction where the offender resides, where the offender is an employee, and where the offender is a student.

(c) A sex offender shall, not later than 3 business days after each change of name, residence, employment, or student status, appear in person in at least 1 jurisdiction involved pursuant to subsection (a) and inform that jurisdiction of all changes in the information required for that offender in the sex offender registry. That jurisdiction shall immediately provide that information to all other jurisdictions in which the offender is required to register.
Nichols argued that SORNA did not require him to notify Kansas when he changed his residence to the Philippines because, as soon as he left, Kansas was no longer his residence. Nor did he have to notify the Philippines, because foreign countries are not covered by SORNA.
Assistant to the Solicitor General Gannon argued that, although Kansas might no longer have been Nichols's residence, it nonetheless remained a "jurisdiction involved pursuant to subsection (a)" so long as Nichols remained on its registration rolls. Gannon allowed that that interpretation might not be strictly compelled by the text, but he claimed it was supported by the statute's underlying purpose of making sure that there are no gaps in sex offender registrations. Moreover, under subsection (a), Nichols was required to keep his registration current. Notifying Kansas that he was leaving was the only effective way to do that in this situation.
When Chief Justice John Roberts reminded Gannon that the duty to keep one's registration current only applies in a jurisdiction where the offender resides, is an employee, or is a student, Gannon gave a little more ground. "[I]t is also the case here that he could have complied with that by giving the notice before he left Kansas," Gannon said. At that point things began to unravel.
"Well, maybe he should have," replied Roberts. "But he may also have thought, when it says at least one jurisdiction involved pursuant to subsection (a), and subsection (a) says where he resides, then maybe there's no jurisdiction involved."
"It does say where he resides," Gannon acknowledged. "But it also says he has to keep the registration information current there."
"Current where?" asked Justice Anthony Kennedy.
Gannon: "In the jurisdictions where he has been registered, where he is residing, and — "
"But it is current," interjected Justice Elena Kagan. "It is current at all the time in which he resides there."
"That is true. I certainly take the point," Gannon said. "But we think that Congress is using a more capacious phrase in subsection (c) when it says, 'jurisdiction involved pursuant to subsection (a).'"
"Well, then, you're just reading 'pursuant to subsection (a)' out of the statute," said Kagan.
"No," Gannon responded. "I'm reading it to mean something — "
Kagan cut him off. "Excuse me, Mr. Gannon. It tells you exactly what it means to be a jurisdiction involved. It means a jurisdiction involved pursuant to a particular subsection which focuses only on his current residence. And all the time he was a current resident of Kansas, the registry was accurate."
Justice Stephen Breyer also pursued the "jurisdiction involved" angle. After asking some exploratory questions, he made an attempt at recapitulating Gannon's responses.
"All right. I'm trying to understand it," Breyer said. "It is a jurisdiction that is involved in a special way. It is a jurisdiction that used to be a residence, and it is no longer a residence. And that creates an involvement even after they're no longer a residence." Pause. "You know, the more I explain it, the less I understand it." Laughter.
If Chief Justice Roberts had some difficulty accepting the government's "jurisdiction involved" interpretation, he had even more difficulty accepting that an ordinary person could be expected to anticipate it. "I understand your argument," said Chief Justice Roberts, "but . . . what's the maximum penalty for violating this provision?" Told it was 10 years, Roberts said, "That's an awful lot to ask a layperson to parse at the penalty of ten years for being wrong. . . . For a registration violation."
Justice Kagan made a similar point. "[W]hat you're saying is that each of those offenders is supposed to recognize the underlying purpose of the law, which is to have accurate registries . . . . But the text of the law is something different. And if you look at the text of the law, there's just no way that a reasonable reader reads that text and says it requires me to provide departure notification when I leave to another country."
After Gannon had responded to a question by citing interpretive guidelines issued by the attorney general, Justice Sonia Sotomayor echoed the concern about ordinary people being able to understand the government's "jurisdiction involved" interpretation. "So now a sex offender is supposed to understand what 'involved' means and read a directive to jurisdictions in your regulation and say, ah, that includes me, too," she said.
Justice Ruth Bader Ginsburg pursued a different tack. "Why wasn't the State violation pursued?" she asked Gannon. "So he's in the Philippines, and he's extradited . . . on the government's reading of SORNA.   But he did commit an offense, it's conceded, under State law" when he failed to notify Kansas that he was leaving, she said.
"That's true, Justice Ginsburg," Gannon replied, "and that's going to be true in virtually every single case of Section 2250 [of SORNA]."
"Why wasn't the extradition sought under that which is clear and certain instead of a provision where there has to be a strained interpretation?" she asked. With that, she became the fifth Justice to suggest hostility to the government's "jurisdiction involved" argument.
At another point, Ginsburg quizzed Gannon on H.R. 515, the "International Megan's Law to Prevent Child Exploitation and Other Sexual Crimes Through Advanced Notification of Traveling Sex Offenders," which was signed by President Barack Obama only three weeks ago, long after the Court had granted certiorari in this case. Among other things, this law creates a new statutory obligation for sex offenders to provide notice when they intend to travel outside the United States – exactly the situation that Nichols faced.
"You agree . . . that the problem has been cured, prospectively," Justice Ginsburg asked Gannon. When he essentially answered yes, she continued, "So . . . who is left out under the new law that would be covered under your reading of the old law?"
"I don't think any," Gannon said. "My point is not that somebody is left out under the new law. My point is that the new law captures many more people."
"Well, I'm trying to find out what is the effect . . . of ruling one way or another," said Ginsburg. "It's a relatively small category, and there is no problem, prospectively," she added. In other words, she seemed to be suggesting, a decision for Nichols would create little effective precedent.
Finally, Justice Samuel Alito came to Gannon's defense. Noting that the Philippines is among the countries to which "sex tourists" flock, he said, "Hasn't Congress, by the enactment of the new statute and in other ways, evidenced a belief that the United States should not be exporting its pedophile problems to other countries? Hasn't Congress evidenced a concern about this both for the human rights aspects of the problem and, also, I would think, for relations with the government of the Philippines?"
Gannon had just barely gotten the words, "Absolutely, Justice Alito" out of his mouth when the lights went out. Laughter.
Chief Justice Roberts couldn't resist. "I knew we should have paid that bill," he deadpanned. Laughter.
"My red light on the bench is still working," said Justice Kagan. Laughter. That was just the way it went.