Excerpts from the decision in Fisher v. University of Texas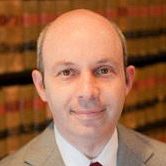 on Jun 24, 2013
at 12:50 pm
Below are key excerpts from the majority opinion, Justice Thomas's concurrence, and Justice Ginsburg's dissent.
Justice Kennedy delivered the opinion of the Court. […]
The University's revised admissions process, coupled with the operation of the Top Ten Percent Law, resulted in a more racially diverse environment at the University. Before the admissions program at issue in this case, in the last year under the post-Hopwood AI/PAI system that did not consider race, the entering class was 4.5% African-American and 16.9% Hispanic. This is in contrast with the 1996 pre-Hopwood and Top Ten Percent regime, when race was explicitly considered, and the University's entering freshman class was 4.1% African-American and 14.5% Hispanic.
Following this Court's decisions in Grutter v. Bollinger, supra, and Gratz v. Bollinger, 539 U. S. 244 (2003) , the University adopted a third admissions program, the 2004 program in which the University reverted to explicit consideration of race. This is the program here at issue. In Grutter, the Court upheld the use of race as one of many "plus factors" in an admissions program that considered the overall individual contribution of each candidate. In Gratz, by contrast, the Court held unconstitutional Michigan's undergraduate admissions program, which automatically awarded points to applicants from certain racial minorities. […]
In Gratz, 539 U. S. 244, and Grutter, supra, the Court endorsed the precepts stated by Justice Powell. In Grutter, the Court reaffirmed his conclusion that obtaining the educational benefits of "student body diversity is a compelling state interest that can justify the use of race in university admissions." Id., at 325.
As Gratz and Grutter observed, however, this follows only if a clear precondition is met: The particular admissions process used for this objective is subject to judicial review. Race may not be considered unless the admissions process can withstand strict scrutiny. […]
According to Grutter, a university's "educational judgment that such diversity is essential to its educational mission is one to which we defer." […]
There is disagreement about whether Grutter was consistent with the principles of equal protection in approving this compelling interest in diversity. See post, at 1 (Scalia, J., concurring); post, at 4–5 (Thomas, J., concurring); post, at 1–2 (Ginsburg, J., dissenting). But the parties here do not ask the Court to revisit that aspect of Grutter's holding. […]
Once the University has established that its goal of diversity is consistent with strict scrutiny, however, there must still be a further judicial determination that the admissions process meets strict scrutiny in its implementation. The University must prove that the means chosen by the University to attain diversity are narrowly tailored to that goal. On this point, the University receives no deference.[…]
The reviewing court must ultimately be satisfied that no workable race-neutral alternatives would produce the educational benefits of diversity. If " 'a nonracial approach . . . could promote the substantial interest about as well and at tolerable administrative expense,' " Wygant v. Jackson Bd. of Ed., 476 U. S. 267, n. 6 (1986) (quoting Greenawalt, Judicial Scrutiny of "Benign" Racial Preference in Law School Admissions, 75 Colum. L. Rev. 559, 578–579 (1975)), then the university may not consider race. […]
The District Court and Court of Appeals confined the strict scrutiny inquiry in too narrow a way by deferring to the University's good faith in its use of racial classifications and affirming the grant of summary judgment on that basis. The Court vacates that judgment, but fairness to the litigants and the courts that heard the case requires that it be remanded so that the admissions process can be considered and judged under a correct analysis. […]
Justice Thomas, concurring. […]
The University's arguments today are no more persuasive than they were 60 years ago. Nevertheless, despite rejecting identical arguments in Brown, the Court in Grutter deferred to the University's determination that the diversity obtained by racial discrimination would yield educational benefits. There is no principled distinction between the University's assertion that diversity yields educational benefits and the segregationists' assertion that segregation yielded those same benefits. […]
I would overrule Grutter and hold that the University's admissions program violates the Equal Protection Clause because the University has not put forward a compelling interest that could possibly justify racial discrimination. […]
Justice Ginsburg, dissenting. […]
I would not return this case for a second look. As the thorough opinions below show, 631 F. 3d 213 (CA5 2011); 645 F. Supp. 2d 587, the University's admissions policy flexibly considers race only as a "factor of a factor of a factor of a factor" in the calculus, id., at 608; followed a yearlong review through which the University reached the reasonable, good-faith judgment that supposedly race-neutral initiatives were insufficient to achieve, in appropriate measure, the educational benefits of student-body diversity, see 631 F. 3d, at 225–226; and is subject to periodic review to ensure that the consideration of race remains necessary and proper to achieve the University's educational objectives, see id., at 226. […]