Evening round-up: Fisher v. University of Texas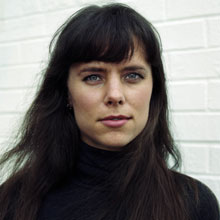 on Oct 10, 2012
at 8:46 pm
This morning, the Court heard oral arguments in Fisher v. University of Texas, the challenge to the consideration of race by the University of Texas in its admissions process.  Lyle covered the case for this blog. Amy Howe and Kevin Russell also contributed early analyses, Amy Howe provided a Plain English report on the case, and Roger Clegg provided commentary on the oral argument.
Early coverage of the case has largely focused on three of the Justices: the Chief Justice, who appeared highly skeptical of UT's use of race in admissions, Justice Alito, who replaced Justice O'Connor, who nine years ago wrote the majority opinion in Grutter v. Bollinger, in which the Court upheld the University of Michigan Law School's use of race in its admissions process, and Justice Kennedy, who is presumed to be the swing vote in the case. Coverage and analysis are available from Bloomberg Businessweek, NPR, NBC News, The New York Times, the Associated Press, Reuters, The Washington Post, the BBC,  the Los Angeles Times,  McClatchy Newspapers (h/t Howard Bashman),  CBS News and Fox News.  The Wall Street Journal focuses specifically on Justice Kennedy's role in the argument.
In commentary on the case and the argument, Richard Sander and Stuart Taylor Jr. have an op-ed in CNN, while The Atlantic has an open letter to Justice Kennedy from his daughter's former college roommate at Stanford. In commentary at Bloomberg Businessweek, Diane Brady compares and contrasts Justice Thomas's view of affirmative action with that of Theodore Wells, a trial lawyer with whom Justice Thomas used to debate issues of race when they both attended the College of the Holy Cross.  And NPR's  The Two-Way blog reports on Sweatt v. Painter, a 1950 case in which the Court held that the Equal Protection Clause required the University of Texas to admit an African-American student to its law school.
Abigail Fisher was present for the argument today and appeared outside the Court with her attorney, Bert Rein.  Bill Powers, the President of the University of Texas at Austin, also appeared at the Court, joined by the university's attorney, Gregory Garre.