Friday round-up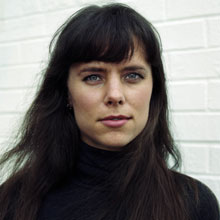 on Jan 6, 2012
at 10:10 am
The Court's January sitting will begin on Monday, when the Justices will return to the bench to hear oral argument in three cases.  Joan Biskupic of USA Today previews Monday afternoon's oral argument in Perry v. Perez, the Texas redistricting cases, as do Sidney S. Rosdeitcher and William J. Taylor, Jr. for the Brennan Center for Justice and Gary Scharrer of the Houston Chronicle. In a post at the Bench Memos blog of the National Review Online, Hans A. von Spakovsky discusses an amicus brief filed in the Texas redistricting cases on behalf of a Texas resident who argues that both sets of legislative maps at issue in the case – those drawn by the legislature and those drawn by the lower court – violate the Fourteenth Amendment because they are based on total population rather than the number of voting-age citizens.
Lyle Denniston of this blog and Greg Stohr at Bloomberg preview Tuesday's oral argument in FCC v. Fox, the "fleeting indecency" case.
As Lyle notes in his post this morning for this blog, opening briefs on the merits will be filed today on three of the four issues before the Court in the health care litigation.  At The Hill's Healthwatch blog (h/t Howard Bashman), Sam Baker examines a possible weakness in the government's position defending the individual mandate:  If Congress has the power to enforce the insurance mandate, where does that power stop?    And Policymic has an online debate on the constitutionality of the Affordable Care Act featuring Erwin Chemerinsky, Trevor Burrus, and Anthony Kammer.
Politico reports that American Tradition Partnership plans to appeal a recent decision by the Montana Supreme Court upholding a statewide ban on direct spending by corporations on political candidates and committees. Kiran linked to more coverage of this case yesterday. In more campaign finance news, the WSJ Law Blog also has coverage of recent resolutions passed in Los Angeles and New York, as well as proposed constitutional amendments, calling for the reversal of Citizens United v. Federal Election Commission.
The editorial board of the New York Times weighs in on the Chief Justice's year-end report, arguing that the report "skirted the heart of the problem: the justices are the only American judges not bound by a code of ethics."  At the Huffington Post, Mike Sacks  reports on some of the reactions to the report from both ends of the ideological spectrum and concludes that the responses "show[] that the chief failed to stop the criticisms of 2011 from carrying forward into the inevitable outcries the Court will face as it tackles the politically charged cases dominating its 2012 docket."
At Cato@Liberty, Ilya Shapiro reports on an amicus brief recently filed by (among others) the Cato Institute urging the Court to grant cert. in Harris v. Quinn, a case challenging the mandatory unionization of home health care workers.