Evening round-up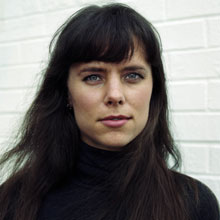 on Jan 20, 2012
at 5:34 pm
Earlier today the Court issued a per curiam opinion in the Texas redistricting case, Perry v. Perez.  In that case, the Court returned the judge-drawn interim legislative district maps to the district court, with instructions to redraw the maps with greater deference to the redistricting plan already created by the Texas legislature and currently awaiting preclearance from the district court in Washington, D.C.  The Court's decision was followed shortly thereafter by a brief order staying the decision of a three-judge district court panel in a West Virginia redistricting case.
Lyle Denniston of this blog covered the Court's opinion here and the order here; Greg Stohr at Bloomberg similarly covers both the opinion in Perry and the order in the West Virginia case.  Coverage of the opinion in Perry is also available from Adam Liptak at the New York Times, Mark Sherman of the Associated Press, Joan Biskupic of USA Today, Robert Barnes at the Washington Post, David Savage of the Los Angeles Times, Ariane de Vogue of ABC News, Tom Curry at MSNBC, Tony Mauro at Texas Lawyer, Mike Sacks at the Huffington Post, Mark Memmott of NPR's The Two-Way blog, Adam Bonin at Daily Kos, Warren Richey at the Christian Science Monitor,  Gary Martin and Nolan Hicks at San Antonio-Express News, and James Vicini at Reuters.
From the blogosphere, not surprisingly, the Election Law Blog has been quite active all day with multiple posts from Rick Hasen (here and here) and Rick Pildes. (A big thank you goes to Rick Hasen, who collected much of the coverage in this round-up earlier in the day for his blog.)  Michael Li's Texas Redistricting blog has a number of posts on the decision, including reactions from advocates and parties involved in the case. More blog coverage comes from  Aaron Blake at the Washington Post's The Fix blog, Bill Mears at CNN's Political Ticker blog, and Ilya Shapiro of Cato@Liberty.