Friday round-up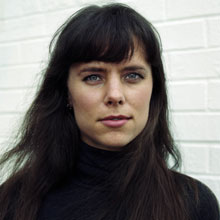 on Apr 15, 2011
at 9:51 am
The highlights of yesterday's testimony by Justices Breyer and Kennedyon Capitol Hill had little to do with the Court's proposed budget of $75.5 million (down from last year). Rather, the biggest stir came from learning, as Tony Mauro reports at the BLT, that Justice Breyer has a Twitter account – which he described as a "tweeting thing" – that he set up to follow the recent Iranian uprising.  The Los Angeles Times, ABCnews, WSJ Washington Wire, Reuters, the ABA Journal, and Dow Jones Newswire also have coverage of the Justices' testimony. C-SPAN has video of the hearing.
Two of the petitions on today's Conference  have also garnered considerable attention.   One such petition, as Nabiha noted yesterday, is Kiyemba v. Obama, in which the Court is considering whether a federal judge has the authority to order a detainee's release.  The Court recently denied three other petitions filed by detainees; Lyle covered those denials in a post earlier this month. In a post for The Public Record, Andy Worthington discusses the denials, arguing that they effectively reflected a decision by the Court to "g[i]ve up" on Guantanamo.
At today's Conference, the Court will also consider the petition for certiorari before judgment that was filed by Virginia Attorney General Ken Cuccinelli, who has asked the Court to take up the issue of the constitutionality of the Obama Administration's health-care legislation immediately, without waiting for a decision from the Fourth Circuit.  The American Spectator and Virginia Pilot both have coverage of the case, Virginia v. Sebelius.
Briefly noted:
Seattle pi

has a preview of

Microsoft v. i4i

, the patent case that will be argued on Monday. Â [Disclosure:Â  Goldstein, Howe & Russell filed an amicus brief in support of the respondents.]
At the

CockleBur

, Shon Hopwood explains why, in his view,  American Electric Power Company  v. Connecticut, which is scheduled for oral argument on Tuesday, is "unmatched" by any of the other OT10 cases "[i]n terms of impact to the citizenry, resolution of fundamental questions of constitutional structure, and potential money involved."
At

Concurring Opinions

, Lawrence Cunningham discusses

AT&T v. Concepcion

, in which the Court is considering whether the Federal Arbitration Act prohibits states from mandating that class arbitration be available as a part of every arbitration agreement.  He predicts that "the Court likely will continue to tell us that its arbitration jurisprudence is merely applied contract law, while its applications will continue to coerce people into arbitraiton because the Court has established a national policy favoring arbitation."

Concurring Opinions

has posted links to resources and events commemorating the decision in Loving v. Virginia.
Retired Justice Sandra Day O'Connor spoke recently at the Oklahoma City University School of Law about iCivics; coverage of the visit is available at

NewsOK

.