Friday round-up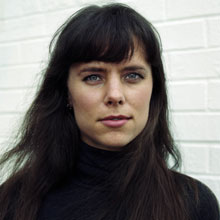 on Mar 18, 2011
at 9:50 am
Lawrence Hurley and Elana Schor of Greenwire (via the New York Times) review the practical and political implications of Massachusetts v. Environmental Protection Agency, the 2007 decision in which the Court held that the EPA had the statutory authority to regulate greenhouse gases under the Clean Air Act.
At Education Week, Mark Walsh covers a recent lecture at the Supreme Court Historical Society on the topic of Wisconsin v. Yoder (1972), in which the Court held that Wisconsin's compulsory education law infringed on the religious rights of Amish parents for requiring them to send their children to school beyond the eighth grade.
Westlaw News & Insight summarizes three patent cases:  Global-Tech Appliances v. SEB S.A. (argued in February), in which the Court is considering the legal standard that applies to claims under a federal statute that allows a patent owner to sue anyone who "actively induces infringement" on his patent; Microsoft v. i4i Limited Partnership (scheduled for oral argument on April 18), in which the Court will consider whether the invalidity of a patent must be proven by clear and convincing evidence; Board of Trustees of Stanford Junior University v. Roche Molecular (argued on February 28), in which the Court is considering whether a university employee involved in an federally funded invention, covered by a patent owned by the university, can sell rights in the invention to a third party without the university's consent.
The Associated Press (via the Chicago Tribune) reports that an Iowa mother of a solider whose funeral was picketed by the Westboro Baptist Church is collecting signatures to petition the Court to reconsider its decision in Snyder v. Phelps.