Friday round-up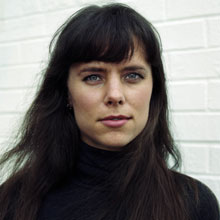 on Jan 7, 2011
at 9:55 am
At CNN, Paul Courson reports that, in light of Justice Scalia's recent comments regarding gender discrimination in last month's issue of the California Lawyer (see our earlier coverage here and here , there is a renewed sense of urgency among some members of Congress to add an Equal Rights Amendment to the Constitution.  Ann Woolner has written an opinion piece for Bloomberg about Justice Scalia's comments.
Marcia Coyle of the National Law Journal has a new issue of the Supreme Court Insider with details on Sykes v. United States, which is scheduled for argument next week (subscription required).
The editorial board of the Los Angeles Times expresses support for a recent decision by the Ninth Circuit holding unconstitutional a cross atop a war memorial in San Diego.  In the board's view, the line drawn by the opinion is an "obvious one," but the board voices some doubt regarding whether the Supreme Court will agree.