Friday round-up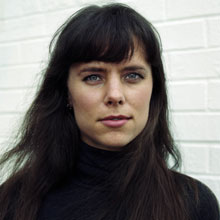 on Dec 3, 2010
at 9:39 am
In an interview with Terry Gross on NPR's Fresh Air show, Adam Liptak discusses,  among other things, the decisions of the Roberts Court, and what he describes as the lack of clarity that characterizes those decisions.  Liptak tells Gross that the current Court "is noticeably more conservative than even the conservative courts that preceded it," but he also notes that "it's not clear to me that in moving to the right, the Court has not merely followed where the public is."
Justice Stevens's review of David Garland's book on the death penalty continues to garner attention. At Time Magazine's Viewpoint Blog, David Von Drehle disputes what he describes as Stevens's efforts to "blame[] changes in composition of the court for problems that were present at the creation."  At Sentencing Law and Policy, Doug Berman also discusses Justice Stevens's book review.
At The First Amendment Center, Tony Mauro discusses Wednesday's argument in the Freedom of Information Act case, Milner v. Department of the Navy. Mauro notes that the "Justices seemed annoyed most by the expansion of the exemption beyond its plain language."
At The American Lawyer's Corporate Counsel website, David Bario reports on Monday's grant of certiorari in Microsoft v. i4i Limited Partnership.