Changes for OT09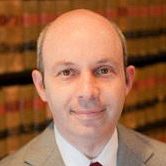 on Oct 4, 2009
at 9:31 pm
The start of a new Term almost always brings changes here at SCOTUSblog.  This year, the developments involve our content, policies, and staff.
As for content, we're looking to expand the information we provide you about the Court.  One example is the new daily blog round-up.  Also, look for more podcasts, interviews, and book reviews, which will be coming over the next few weeks.  If you have suggestions, please send them along.
Regarding our policies, we're focusing on becoming even more clearly a journalistic entity.  I often worry that the Court will think that we're trying to influence its decisions through our posts and that readers will perceive us as biased in favor of the positions we take in favor of clients; neither is our intent.  But also, neither is fully addressed by our previous policy of disclosing our involvement in cases about which we are writing. 
These concerns led me last Term to modify our recurring Petitions to Watch feature by separating out the cases of the firms (Akin and Howe & Russell) and the clinics and not commenting on the likelihood they will be granted.  Along the same lines, from this point, we will eliminate our practice of separately posting our own briefs (at either the cert. or merits stage).  Also, when we discuss cases in which SCOTUSbloggers are involved, we will (if at all possible) ensure that the author is not affiliated with the lawyers on the case.  So, an Akin employee won't comment on an Akin case, though she would write about a clinic case if the law firm were not also involved.
We also have a new editorial structure that is designed to improve the quality and quantity of our content.  I remain as the blog's Publisher, with responsibility for policies, as well as contributing as often as I can.  Amy is now formally the Editor, and she will be reviewing most of the posts – on many posts (principally, the pieces by students) she is deeply involved in the substance; in others, she will help to be sure that we eliminate grammar and typographical errors.
Three new team members are joining us.  Erin Miller, who just graduated from Yale, will be the Manager of the blog, succeeding Kristina, who has done great work.  The Manager's responsibilities include keeping the editorial calendar, developing the blog platform, and coordinating the blog team.  Adam Schlossman (who recently started as my assistant) and Anna Christensen (who recently started as the manager of Howe & Russell) are Assistant Managers of the blog.  They will have direct responsibility for a variety of our content.
The daily round-up also has some new folks doing great contributions.
In terms of original content, the heart of the blog remains Lyle Denniston's reporting.
Other lawyers will be taking on particular areas of responsibility.  For example, Kevin Russell will be focusing on civil rights cases.  David Stras will continue his Academic Round-Ups.  More people will hopefully be joining in specialized capacities.
We hope that these changes will improve the blog, while maintaining our core strengths, and as always we appreciate your suggestions and feedback.