New Petition: Kay v. US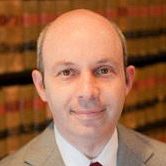 on Apr 9, 2008
at 2:26 pm
Today, we filed this petition for certiorari (and appendix) in Kay v. United States.  We did the petition with the Stanford Supreme Court Litigation Clinic, along with our co-counsel at Steptoe & Johnson (which represents one of the defendants).  The Stanford team members were Rachel Lee, Erica Ross, and Patrick Nemeroff.
The petition presents two issues.  First, is the omission of an element of an offense structural error or instead subject to harmless error review?  The Court granted certiorari to decide that question in United States v. Resendiz-Ponce, 127 S. Ct. 782 (2007), but did not reach it.
Second, what degree of statutory ambiguity triggers the rule of lenity, and when will legislative history suffice to avoid application of lenity?  Here, the court of appeals concluded that the statute remained ambiguous after considering the text, structure, title, statutory history, and legislative history.  But it held that lenity was inapplicable because the ambiguity was not so extreme that it had to "guess" at Congress's intent.  The Court has before it significant briefing relating to lenity in Burgess v. United States (in which the Clinic represents the petitioner), but it is unclear to what extent the eventual opinion in that case will address the issue.  I found this case particularly interesting because the court of appeals' construction of the Foreign Corrupt Practices Act is the most strained that I think I've ever seen in the context of criminal statutes.