Welcome to the New SCOTUSblog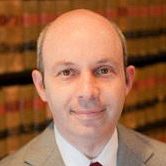 on Feb 7, 2005
at 8:31 am
Welcome to the new SCOTUSblog. We hope that this new site will be still more reliable (hosted on better services) and useful (with features like the ability to comment on posts and to email the authors of posts). And we're pleased to see that so many of our students will be participating in the blog.
We'll also take this opportunity to update you on events at Goldstein & Howe, P.C. The firm, now in its sixth year, is doing well. Currently, we are counsel in roughly seventeen cases pending – on the merits or on certiorari – at the Supreme Court. We will argue three cases (the same as last term) and have a substantial role in the merits briefing of several others. The upcoming arguments are Spector v. Norwegian Cruise Line (involving the application of the Americans With Disabilities Act to foreign-flagged cruise ships) and FCC v. Brand X Communications (involving the regulatory classification of cable modem service under the Telecommunications Act).
One change is afoot at the firm. We will very likely be hiring a new attorney soon. We're now accepting applications for that position.
We can also welcome our upcoming summer associate class of four law students. Two are three-Ls: Eric Feigin (the President of the Stanford Law Review, who is recognized as being at the top of his class) who will go on to clerk for Judge Wilkinson; and Stephen Shackleford (a two-time Sears Prize winner from Harvard Law School) who will go on to clerk for Judge Boudin. Two are two-Ls: Brian Fletcher (also a Harvard Sears Prize winner); and Anisha Dasgupta (of Yale Law School, via a PhD from Cambridge). We're really very excited to have them.
Congratulations go out to two recent law school graduates with whom we've worked, who recently received Supreme Court clerkships. Jon Kravis was a three-time summer associate with the firm; he is clerking for Judge Garland and will clerk for Justice Breyer next year. David Cooper was in our Stanford class last year; he is also clerking for Judge Garland and will clerk for Justice Kennedy next year.
Thanks for visiting, and we hope that you find the new site useful.