The Court's Upcoming Calendar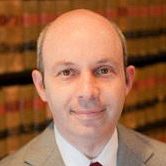 on Feb 10, 2005
at 9:36 pm
Thanks so much for visiting the blog as we cross the desert of the Court's January-February recess. The Justices last issued opinions or orders on January 24, and they don't return until 29 days later on February 22. This is the last big break of the term. The gap between the February, March, and April sittings is in each instance two weeks rather than four.
There are five argument days in the February sitting: Feb. 22, 23, and 28; and Mar. 1 and 2. There are several cases with some broader public interest. On Mar. 2, argument will be held in the two Ten Commandments cases: Van Orden and McCreary County. On the 28th, I will argue Spector v. Norwegian Cruise Lines – the case involving the ADA and foreign-flagged cruise ships.
February also has some great "lawyers cases" that also have important broader consequences. On Feb. 22, the Court will hear two exceptionally important takings cases: Kelo v. New London, CT and Lingle v. Chevron. And on Mar. 1, it will hear the Allapattah and Ortega cases on diversity jurisdiction.
We'll have write-ups of those cases and others up on the blog in the coming weeks.