CASE PREVIEW
Justices to hear procedural question in Maryland prison-assault case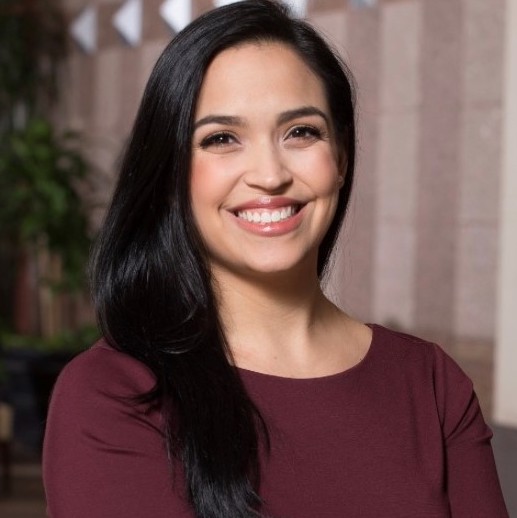 on Apr 23, 2023
at 11:00 pm
Kevin Younger was detained before trial at a state prison in Baltimore, Maryland. While Younger in custody, a prison official, Neil Dupree, directed three prison guards to attack Younger and other inmates. The guards beat Younger viciously, leaving him unconscious and bleeding profusely. Younger suffered permanent injuries to his face, wrist, ribs, hand, and leg.
Younger filed a federal civil rights claim against Dupree, alleging that the use of excessive force against him violated his constitutional rights. In the district court, Dupree argued that Younger's suit could not go forward because he had not pursued all remedies, including internal grievance remedies at the prison, as required by the Prison Litigation Reform Act of 1995. The district court rejected that argument. It found that Younger was prevented from pursuing those remedies because of a policy preventing prisioners from filing greivances during a pending internal investigation into the attack. The case then went to trial, where a jury awarded Younger $700,000.
Dupree appealed. He argued that the investigation did not preclude Younger from first fulfilling all the PLRA requirements. But the U.S. Court of Appeals for the 4th Circuit said that because Dupree had not raised that defense in his post-trial motion, he could not use it now and dismissed the case.
On Monday, the justices will hear his case to reinstate his appeal in Dupree v. Younger.
If someone loses a motion for summary judgment – that is, a motion to decide the merits of the case before trial, based on facts that are not in dispute – the case continues to trial. The losing party cannot appeal a non-final judgment or partial judgment unless and until a ruling ends the entire case. A majority of the federal courts of appeals agree that the losing side has the right to appeal that final determination of the trial and all of the court's prior determinations (such as an order denying a motion for summary judgment) in the same appeal. In fact, federal law requires that an appeal of the final judgment in a case include all rulings the party disagreed with, or they are considered waived forever. (The only exceptions are interlocutory appeals – that is, appeals that can be made in the middle of a case before a "final" order, in very specific situations not relevant to this case.)
Rule 60 of the Federal Rules of Civil Procedure provides another, less-used tool for seeking to change the outcome of a case after a trial but before an appeal is taken. Rule 60 allows a party to file a post-judgment (and pre-appeal) motion to be relieved from the final judgment and enumerates specific situations in which those motions can be raised. For example, if a party committed fraud or there is newly discovered evidence that affects the outcome of the case, a court can (but is not required to) reconsider the merits of its final judgment. In the case of someone, like Dupree, who lost their argument at the summary judgment phaseand didn't raise the issue in a post-judgment Rule 60 motion, the question is whether he still has the right to appeal.
In eight of the circuits, the answer is clear that a litigant can raise an issue at summary judgment and again later in an appeal of final judgment even if they did not raise it during this Rule 60 limbo. But in other circuits, including the 4th Circuit, the application of finality and preservation is much harsher. The Supreme Court may now offer some guidance on these questions.
Intermediate appellate courts are tasked with reviewing all issues appealed, including pre-trial determinations, as though the trial never happened. But the burdens at each of those phases is different. At the summary judgment phase, the parties must attach evidence that would be admissible at trial, while after the judgment the parties are referring to facts actually admitted into evidence. But must a court consider an argument and ruling made in a pre-trial motion in the context of facts admitted at trial, or do they decide only what was presented to the judge at the time of the pre-trial motion? The answer is unclear, but practical considerations offer some guidance.
From a practical standpoint, post-judgment motions are quite narrow and not necessarily appropriate in every case. Requiring post-judgment motions, which can occur up to one year after judgment, will bog down district courts, which want to resolve matters right after trial. And having to make a legal argument again after the jury makes its factual determinations may seem like a waste of resources to attorneys when their motions are unlikely to succeed, because trial judges are not likely to overturn themselves.
The 4th Circuit follows the former school of thought — a litigant must raise their argument again in a post-judgment motion for their claim to be reviewable on appeal later. However, a majority of the circuits go with the latter school of thought: litigants need not raise issues again if they are not implicated by the determinations of fact made by the jury at trial.
Here, the 4th Circuit considered itself bound by precedent, holding that it could not "review, under any standard, the pretrial denial of a motion for summary judgment after a full trial and final judgment on the merits, even in circumstances where the issue rejected on summary judgment and not reasserted in a post-trial motion is a purely legal one." Dupree argues before the Supreme Court that although a jury may decide facts, it does not weigh in on a purely legal issue and thus, parties need not relitigate issues of law after the trial when the court already rejected their legal argument before the trial.
The 4th Circuit's rule is grounded in the concern that distinguishing between "legal" and "factual" claims can sometimes be difficult. In this case, the legal argument concerns exhaustion of available remedies. The statute requires exhaustion as a matter of law; whether remedies were available for an individual prisoner is a fact-specific inquiry.
Dupree argues that the 4th Circuit appears to be requiring an extra layer of preservation for a party to appeal its issues: Litigants must raise purely legal issues at the pre-trial phases and then reassert or renew them after the judgment if they want to assert them a third time on appeal. These issues necessarily skip the trial phase because they are issues of law, which only the judge, not a jury, can decide. It is thus impractical and inefficient to require parties to raise the argument again after the judgment when the trial determinations do not affect the legal analyses.
In line with those theories, Younger points out, this case presents a unique set of circumstances. In his motion for summary judgment, Dupree raised the defense that Younger had not exhausted his remedies as required under the PLRA. The court rejected that argument as a matter of law because an issue of fact remained about whether a remedy was "available" to Younger. That issue of fact thus had to go before the jury to determine at trial. The jury heard information about the Internal Investigations Unit inquiry that prevented administrative remedy procedure complaints by prisoners like Younger; Dupree could have argued then that remedies were in fact available and should have been exhausted. Dupree's failure to do so meant that he waived his legal argument for failure to exhaust and could not raise it on appeal. The district court never had a chance to determine that legal argument before it was raised on appeal because Dupree did not ask it to.
The burdens of summary judgment have long confused practitioners, judges, and students. The distinction between issues that are "purely" legal and those that are otherwise factual is not a bright line. Many claims are hybrid ones, and resolving the legal merits sometimes requires or is at least affected by a determination on the factual disputes.
A trial court might feel that a double-preservation requirement will bog down its docket. It will have to hear additional issues that are not appropriately raised in post-judgment motions because they don't meet the requirements of Rule 60. Lawyers may be in the awkward position of having to raise non-meritorious claims to preserve them for appeal. Importantly, the right to one appeal does not require multiple iterations of the same argument at the district court level, nor does it make distinctions about matters of law and matters of fact because both are appealable.
From the perspective of the appellate court, the requirement could have advantages. Requiring the parties to reassert an argument after the jury has determined material facts will give all parties notice of potential appealable issues and eliminate the possibility of surprise appeals for which parties have not had a chance to present their argument and receive a ruling from the court. It also prevents the appellate court from having to guess how the parties would argue and a court would rule on a pre-trial legal issue after facts have been admitted at trial.
We'll know more about where the justices fall on the issue after the argument.