CAPITAL CASE
Jackson issues dissent in Missouri death-penalty case a day after majority allowed execution to proceed

on Dec 1, 2022
at 9:10 am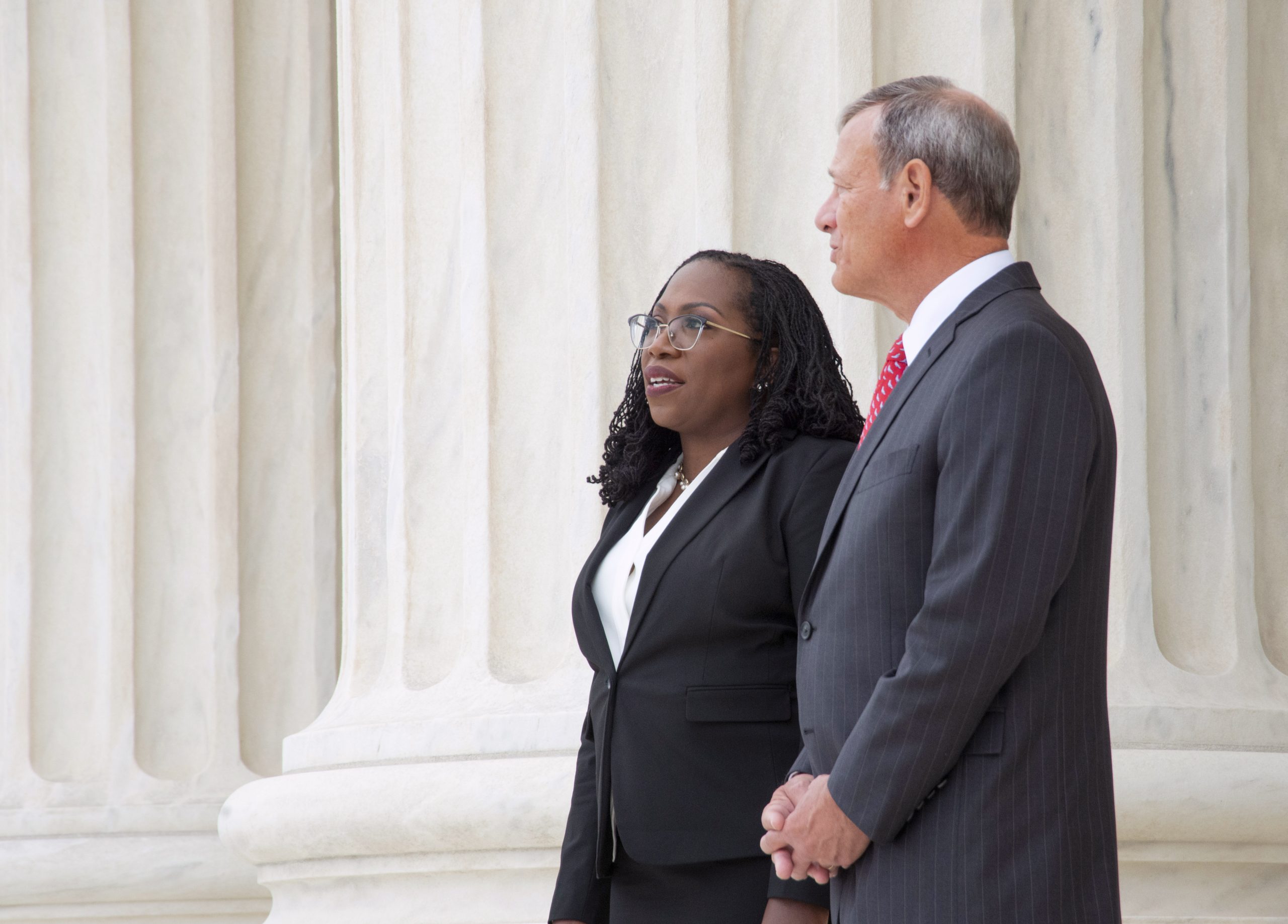 One day after the Supreme Court refused to block the execution of Missouri inmate Kevin Johnson, Justice Ketanji Brown Jackson released an opinion, joined by Justice Sonia Sotomayor, explaining the pair's dissent from Tuesday's ruling. In Jackson's view, the justices should have put Johnson's execution on hold because he had shown that the Missouri Supreme Court's decision declining to stay his execution likely violated his right under the U.S. Constitution to due process – that is, to be treated fairly.
Johnson was executed on Tuesday night for the 2005 shooting death of police officer William McEntee. Johnson, who is Black, argued in his final appeal, filed on Tuesday morning, that his execution should be put on hold because of a special prosecutor's conclusion that Johnson's original prosecutor was routinely biased against Black defendants.
In a brief unsigned order on Tuesday, the court rejected Johnson's request. Sotomayor and Jackson indicated that they would have granted his appeal, but they did not provide any explanation at that time.
In her four-page opinion issued on Wednesday evening, Jackson wrote that the state had failed to follow procedures it had established for reviewing a conviction's integrity. That failure, she said, likely violated Johnson's constitutional right to due process. Moreover, she added, if the state had followed the proper procedures and held a hearing to consider Johnson's claims, the special prosecutor could have presented "new evidence relating to the trial prosecutor's racially biased practices and racially insensitive remarks." But because Johnson has already been executed, Jackson continued, no one will be able to consider that evidence.
As law professor Stephen Vladeck noted on Wednesday, the release of an opinion relating to an order after the order has been issued is rare but not unprecedented. In 2019, for example, the court blocked the execution of Texas inmate Patrick Murphy, instructing the state that it could not execute him unless it allowed Murphy to have his Buddhist spiritual adviser in the execution chamber with him. Six weeks later, Justice Samuel Alito issued an opinion (joined by Justices Clarence Thomas and Neil Gorsuch) dissenting from the decision to put Murphy's execution on hold.
This article was originally published at Howe on the Court.