IN MEMORIAM
Cecilia "Cissy" Marshall, widow of Thurgood Marshall, dies at 94

on Nov 23, 2022
at 9:06 am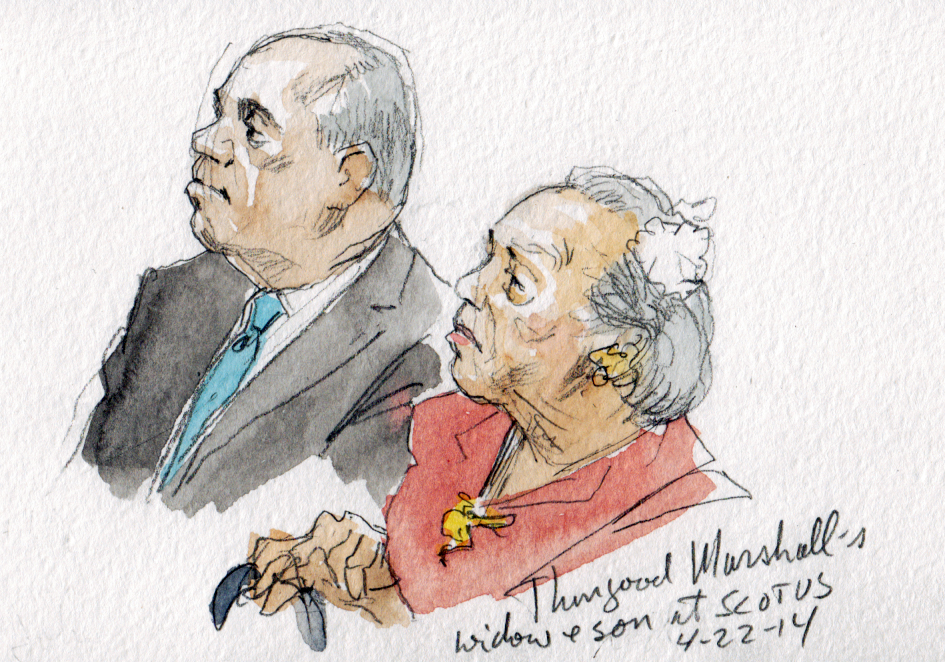 Cecilia "Cissy" Suyat Marshall, the widow of the late Justice Thurgood Marshall, who was the first Black justice to serve on the Supreme Court, died on Tuesday in Falls Church, Virginia, the court announced. She was 94.
Cissy Marshall was born in Hawaii. After World War II, she moved to New York City, where she took classes in stenography. In 1948, she went to work for the National Association for the Advancement of Colored People. At the NAACP, she met her future husband, a civil rights lawyer, who won 29 of the 32 civil rights cases he argued before the Supreme Court. Cissy Marshall assisted Thurgood Marshall, whom she married in 1955, on Brown v. Board of Education, the landmark decision prohibiting racial segregation in public schools.
Thurgood Marshall was named to the U.S. Court of Appeals for the 2nd Circuit in 1961 and the Supreme Court in 1967, spending two years in between those posts as the U.S. solicitor general. He retired from the Supreme Court in 1991 and died two years later.
In a statement released on Tuesday, Chief Justice John Roberts remembered Cissy Marshall as a "vibrant, engaged member" of the court community who often attended oral arguments and other events at the court. In his "view from the courtroom" for the 2018 oral argument in Trump v. Hawaii, SCOTUSblog contributor Mark Walsh noted that Cissy Marshall was seated next to Don McGahn, President Donald Trump's White House counsel — but neither of them seem to recognize the other.
Justice Elena Kagan, who clerked for Thurgood Marshall, also remembered Cissy Marshall on Tuesday, describing her as a "marvelous woman." "The community of TM clerks will today feel a great loss."
This article was originally published at Howe on the Court.