CONGRESSIONAL NEWS
Republicans call ethics hearing a double-standard; Democrats call for a standard
on Apr 28, 2022
at 6:49 pm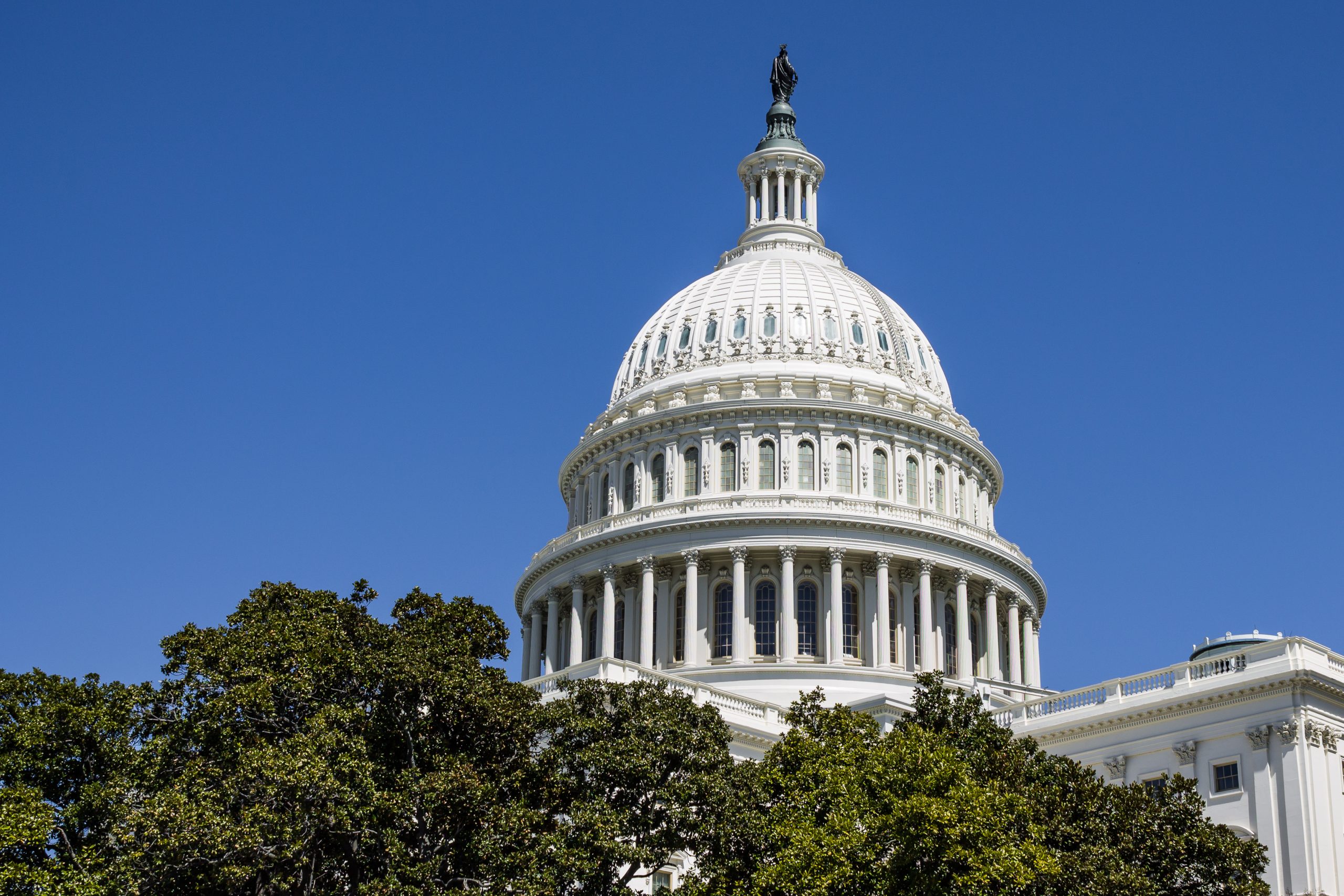 On the same day that Congress approved legislation to improve the justices' financial disclosure transparency, a House panel was caught up in a political scuffle over legislative proposals for broader Supreme Court reform, including a binding code of ethics.
At the hearing on Wednesday, Democrats on the House Judiciary Subcommittee on Courts, Intellectual Property, and the Internet raised concerns over apparent ethical lapses by the justices and the court's legitimacy. Chair Hank Johnson, D-Ga., opened by pointing to the court's recent declining public approval rating. Johnson said justices appointed by both parties acted in ethical grey areas, but he cited specific concerns about Justice Clarence Thomas' failure to recuse himself in Trump v. Thompson, a case about whether the congressional committee investigating the Jan. 6, 2021, riot at the Capitol could obtain White House documents related to illegal attempts to overturn the 2020 election. After the court ruled that Congress could access the records (over a solo dissent from Thomas), The Washington Post and CBS revealed that Thomas' wife, Ginni, had repeatedly urged President Donald Trump's chief of staff to negate the election results in the fall of 2020.
Thomas would become a major topic of the hearing. Testifying before the panel, lawyer and former Trump administration official Mark Paoletta argued that the hearing was not an attempt to strengthen the judiciary but an orchestrated attack on Thomas, even as the three other witnesses repeatedly called judicial ethics a nonpartisan issue. Gabe Roth, executive director of Fix the Court, noted, for instance, that bipartisan support for judicial ethics has polled high since he began collecting data in 2012, and that most Americans are surprised the Supreme Court does not already have a code of ethics.
Paoletta was undeterred. "The left hates Justice Thomas because he is a Black conservative," he said. Paoletta served as general counsel for the Office of Management & Budget during the Trump administration and as assistant counsel to President George H.W. Bush, where he played a key role in Thomas' confirmation. "There is nothing wrong with ethics and recusals at the Supreme Court," he said. "The justices are ethical and honorable public servants. Moreover, to support any reform legislation right now would be to validate this vicious attack on the Supreme Court." Republican lawmakers followed his framework, calling criticisms of Thomas and the court's ethics more broadly unfounded threats, an attempt to evoke "a racist trope," and "pure racism."
At times, the hearing seemed to be divided into two separate discussions: a polarized argument about Thomas and his wife and a broader conversation on ethics policy.
On policy, Donald Sherman, the senior vice president and chief counsel at Citizens for Responsibility and Ethics in Washington, called for Congress to implement a Supreme Court code of conduct, prohibit justices and their families trading individual stocks, and apply a federal criminal statute on conflicts of interest to the entire federal judiciary. "We require even low-level executive employees to abide by a rigorous code of ethics," he said, and the highest court should not be held to less.
The hearing occurred just hours after the full House used a voice vote to approve the Courthouse Ethics and Transparency Act, which will require justices (and all other federal judges) to file a public report any time they buy or sell more than $1,000 in stock. The bill also will require the judiciary to post justices' and judges' annual financial disclosures online. The Senate approved the bill in February, and Wednesday's House vote sent the legislation to President Joe Biden for his signature.
Sherman called the legislation a small step in the right direction. It was inspired by a Wall Street Journal and Free Law Project investigation revealing that 131 federal judges failed to recuse themselves from 685 cases, between 2010 and 2018, in which they had a financial interest.
Roth similarly called for greater financial transparency and a policy clarifying recusal standards. He pointed to (many) examples of ethically dubious behavior from the justices — accepting gifts or private plane rides from major political donors, failing to report significant income or hospitality, meeting with amicus curiae at the court, or failing to recuse from a petition involving a book publisher by whom two were paid multi-million dollar book deals. These lapses and other inconsistencies in the justices' standards of reporting weaken the court's legitimacy, Roth said.
Roth said that while justices appointed by both parties had significant ethics issues, "I do think some of these Justice Thomas examples are outside the mainstream of flouting these ethics rules." He cited Thomas accepting a $19,000 bible as a gift, omitting five years of his wife's income from 2003-2007 financial disclosures, and recently taking a photo with Herschel Walker, a Republican candidate for U.S. Senate in Georgia, that was released by Walker's campaign manager, among other examples. Rep. Ted Lieu, D-Calif., said of Roth's report, "This isn't even the appearance of dark money. This is Justice Thomas going into the eye of the hurricane of dark money."
Most of the focus on Thomas, however, concerned the text messages about the 2020 election sent by his wife, who has long been a conservative political activist. Professor Stephen Gillers, an expert on legal ethics at New York University Law School, described these texts as a "game changer." When Ginni Thomas went from a public political figure to "an insider player in the Stop the Steal effort," Gillers said, "she had an interest in the cases in the Supreme Court."
Rep. Louie Gohmert, R-Texas, argued that Democrats were using a double standard when criticizing Thomas, and he accused liberal justices of engaging in partisan behavior of their own. He noted that, for example, the month before Obergefell v. Hodges was decided, Justice Ruth Bader Ginsburg presided over a gay wedding. "It's just like Justice Thomas said in his hearing," Gohmert said. "He was the victim of a high-tech lynching." Other Republicans repeated this line — and its sentiment.
During a break in Wednesday's hearing, Fix the Court made Roth's point succinctly, tweeting: "It can't be that Justice Thomas has never violated judicial ethics & also that establishing a Supreme Court Code of Conduct would somehow be an attack uniquely on Justice Thomas. SCOTUS should never have been the only court unbound by a code of ethics, & fixing this is nonpartisan."