Kentucky's big bet and Monsanto's Roundup warnings
on Sep 10, 2021
at 2:49 pm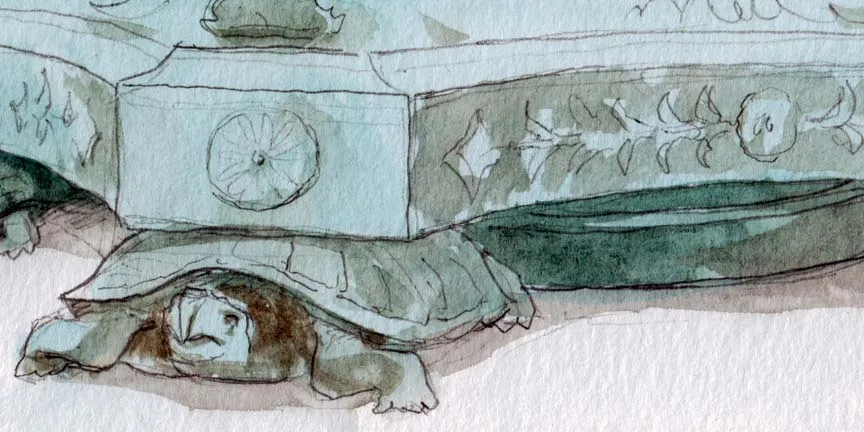 This week we highlight cert petitions that ask the Supreme Court to consider, among other things, whether Kentucky can recover $870 million from an online poker platform to recoup Kentuckians' losses and whether federal approval of Roundup can protect Monsanto from violations under California law.
In 1798, Kentucky passed a law allowing a losing gambler to bring a civil action against the "winner" to recover the losses – or for "any other person" to recover up to three times the losses. In 2011, after 60 years in which the statute did not lead to a reported decision, Kentucky sued the operators of PokerStars, an online poker platform, to recover the combined poker losses of Kentucky citizens. A Kentucky state court awarded Kentucky $870 million, calculated as three times $290 million in losses. In seeking the Supreme Court's review, the poker operators argue that the award violates both due process and the excessive fines clause. The case is Stars Interactive Holdings v. Kentucky, ex rel. Brown
Monsanto Company v. Hardeman presents the justices with another case asking for their review of a damages award. After a jury trial, a district court awarded Edwin Hardeman $25 million because Monsanto violated California law in never warning him that its herbicide, Roundup, could cause cancer. (Hardeman was diagnosed with cancer in 2015 after using Roundup from 1980 to 2012.) Both the district court and the U.S. Court of Appeals for the 9th Circuit rejected Monsanto's argument that it could not have violated California's duty to warn because the Environmental Protection Agency has consistently concluded that glyphosate, Roundup's active ingredient, does not cause cancer. In its petition, Monsanto asks the Supreme Court to consider whether the EPA's determination should preempt state claims and whether Hardeman's expert testimony that Roundup did cause his cancer violated federal standards for scientific evidence.
These and other petitions of the week are below:
Reyes-Romero v. Garland
20-1390
Issue: Whether, when circumstances such as agency misconduct deprive an immigration applicant of a fundamental right, a federal court may grant "nunc pro tunc" relief — in which allows a court decides a matter "now for then," as though at an earlier date — to remedy the deprivation.
Monsanto Company v. Hardeman
21-241
Issues: (1) Whether the Federal Insecticide, Fungicide, and Rodenticide Act preempts a state-law failure-to-warn claim when the warning cannot be added to a product without the Environmental Protection Agency's approval and the EPA has repeatedly concluded that the warning is not appropriate; and (2) whether the U.S. Court of Appeals for the 9th Circuit's standard for admitting expert testimony — which departs from other circuits' standards — is inconsistent with the Supreme Court's precedent and Federal Rule of Evidence 702.
Benitez v. Charlotte-Mecklenburg Hospital Authority
21-271
Disclosure: Goldstein & Russell, P.C., whose attorneys contribute to SCOTUSblog in various capacities, is among the counsel to the petitioner in this case. This listing occurs without regard to the likelihood that certiorari will be granted.
Issue: Whether a multibillion-dollar "hospital authority" that operates in multiple states in a manner indistinguishable from private hospitals can be a "local government" for purposes of the Local Government Antitrust Act of 1984.
Brune v. United States
21-273
Issue: Whether, under the Fifth Amendment's double-jeopardy clause, upon a defendant's plea of guilty, jeopardy attaches when the district court accepts the defendant's plea of guilty, when the district court adjudges the defendant guilty of the offense or independent of a specific event.
Stars Interactive Holdings v. Kentucky, ex rel. Brown
21-275
Issues: (1) Whether an award of statutory damages violates due process when it exceeds by a factor of more than 30 any conceivable harm; and (2) whether the excessive-fines clause prohibits a state from punishing a defendant by imposing a penalty 50 times in excess of the defendant's revenue earned from the prohibited conduct.
Croft v. United States
21-297
Issues: (1) Whether the U.S. Court of Appeals for the 4th Circuit erred in concluding that a conviction for South Carolina carjacking is categorically a crime of violence under the force clause of the Armed Career Criminal Act, when the state carjacking statute, on its face, criminalizes taking a vehicle by "by force and violence or by intimidation"; and (2) whether the 4th Circuit, departing from the Supreme Court's instructions that the categorical approach focuses on the usual and customary meaning of a statute's plain text, erred in placing improper weight on petitioner Travis Croft's failure to identify "actual cases" demonstrating nonviolent applications of South Carolina's carjacking statute — even though the South Carolina statute, on its face, criminalizes acts of "intimidation" that are not necessarily violent.