SCOTUS bracketology
How we chose the Supreme 16, and other bracketology FAQs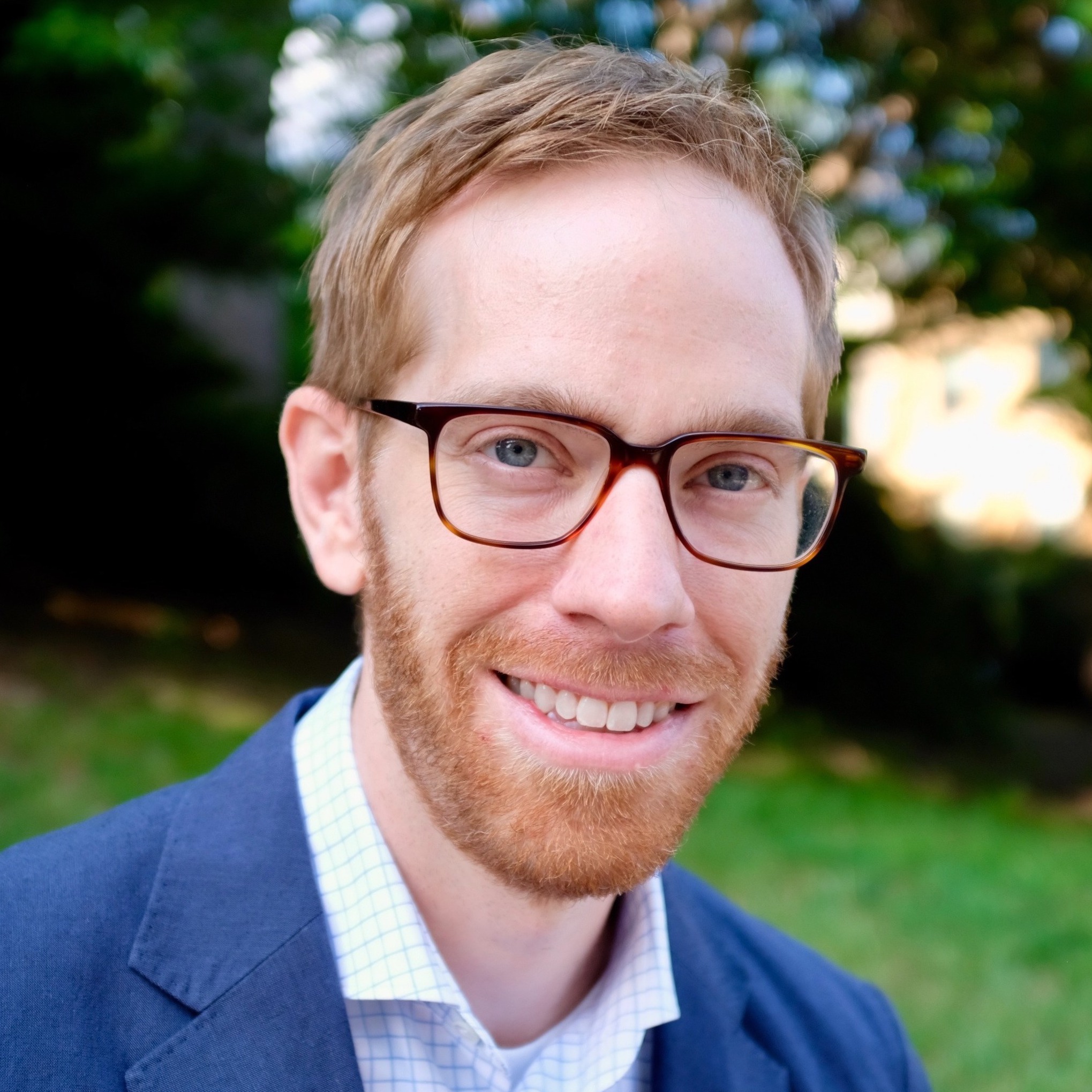 on Mar 17, 2021
at 3:58 pm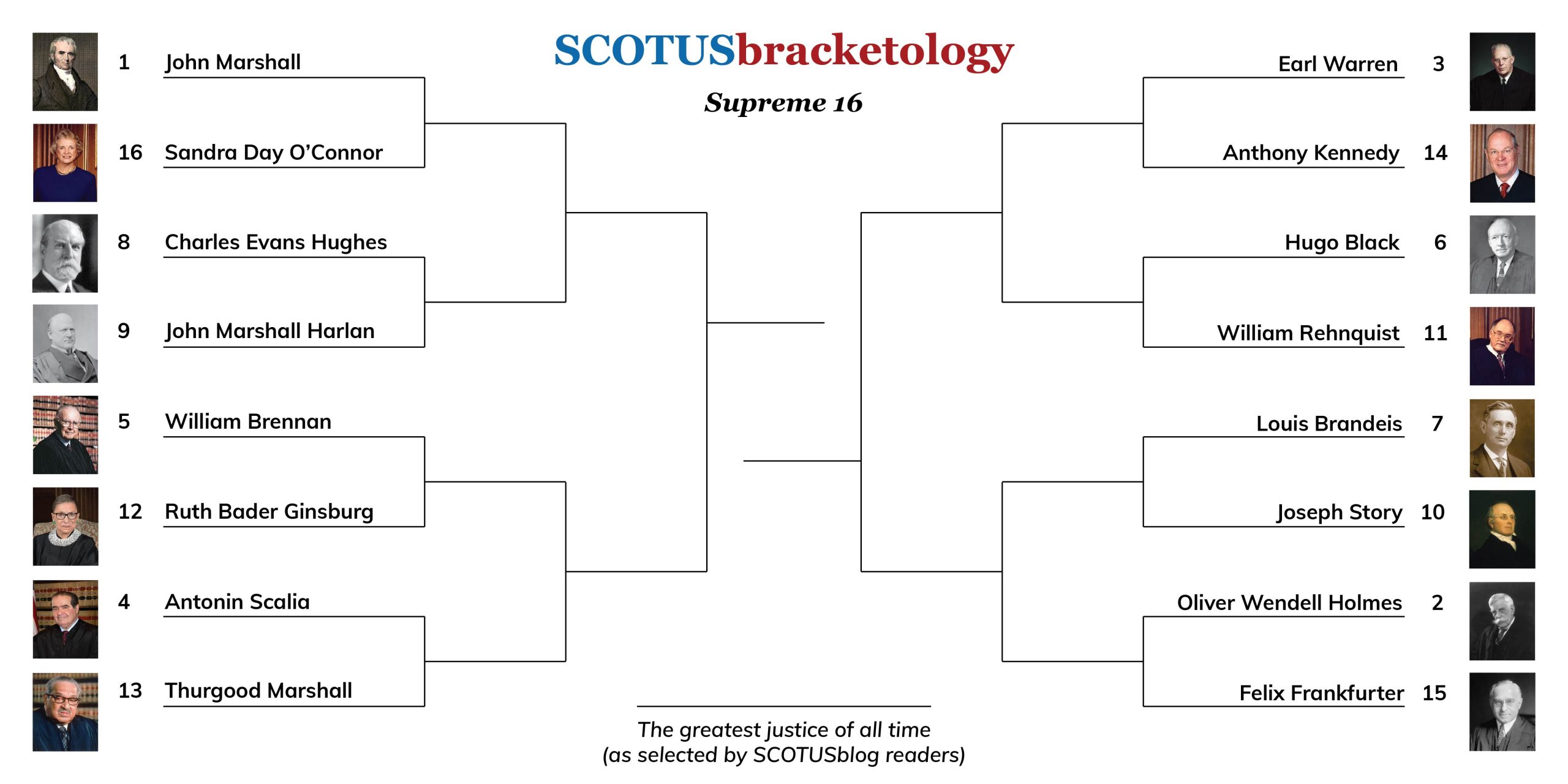 To celebrate March Madness (and to have some fun during an unusually slow March argument calendar), SCOTUSblog is hosting the first-ever SCOTUS bracketology: a crowd-sourced tournament in search of the greatest Supreme Court justice of all time. You can find the opening round here. As with any March Madness tournament, there surely will be debate about who is under-seeded, who is over-seeded, and who got snubbed altogether. Here are some answers to questions about our methodology.
How did you choose the justices for the tournament, and how did you assign the seedings?
We began by identifying around three dozen former justices with plausible claims for consideration among the greatest ever. (We excluded all nine current justices.) To narrow that list to a starting field of 16, we analyzed each justice using metrics that included:
We also gave a boost to trailblazing justices whose impact on the court and society was not limited to formal rulings. Such trailblazers include Thurgood Marshall (the first Black justice) and Sandra Day O'Connor (the first female justice), as well as justices like Joseph Story (who wrote the most important treatise on constitutional law while sitting as a justice) and Hugo Black (who ushered in textualism as a seminal mode of judicial interpretation). All of those criteria, mixed with a bit of editorial discretion, determined the initial field and how each justice was seeded.
Who were the "bubble" justices who came closest to qualifying?
It pained us to omit a number of noteworthy justices, particularly Stephen Field, the late-19th century visionary who pioneered substantive due process; Robert Jackson, the brilliant writer who issued seminal opinions on the separation of powers and the freedom of speech; and Harlan Stone, who achieved judicial immortality in the most famous footnote in Supreme Court history. Roger Taney, who laid the groundwork for much modern jurisprudence during his three decades as chief in the mid-19th century, was also hugely influential – but we feel the author of Dred Scott ought not be included on any list of greatest justices. Perhaps these and other also-rans will have better luck in the NIT.
Why exclude current justices?
To paraphrase Shakespeare, some justices may be born great, some may achieve greatness, and some may have greatness thrust upon them – but we think greatness is best assessed retrospectively, not while a justice's career is ongoing.
What do you mean by "greatness" anyway?
It's necessarily subjective, especially when comparing justices from vastly different eras. So we strove to include justices representing various definitions of greatness. Some in the tournament are seen as legendary primarily for writing opinions that have stood the test of time. Others were politically savvy figures, shaping the court as an institution and guiding how it exerts its power. Still others in the field overcame discrimination and forever changed the very notion of who could sit on the nation's highest court. We encourage readers to invoke their own ideas of what makes a justice great.
Our only suggestion is that votes should be based on what the justices did during their time on the Supreme Court – not on any other achievements in their careers. After all, folks like Benjamin Cardozo and William Howard Taft surely were great Americans – but the former did his most important work during his 15 years on the New York Court of Appeals, prior to his six-year stint on the Supreme Court, and the latter was most influential as the 27th president (his subsequent stint as chief justice was relatively quiet). Neither is in the tournament.
Where can I register complaints or shill for my favorite justice?
Email me with objections, advocacy and commentary of all types. We may include some comments in the write-up for the next round.