Supreme Court's closure could be first disease-related shuttering in a century (Updated)
on Mar 12, 2020
at 5:27 pm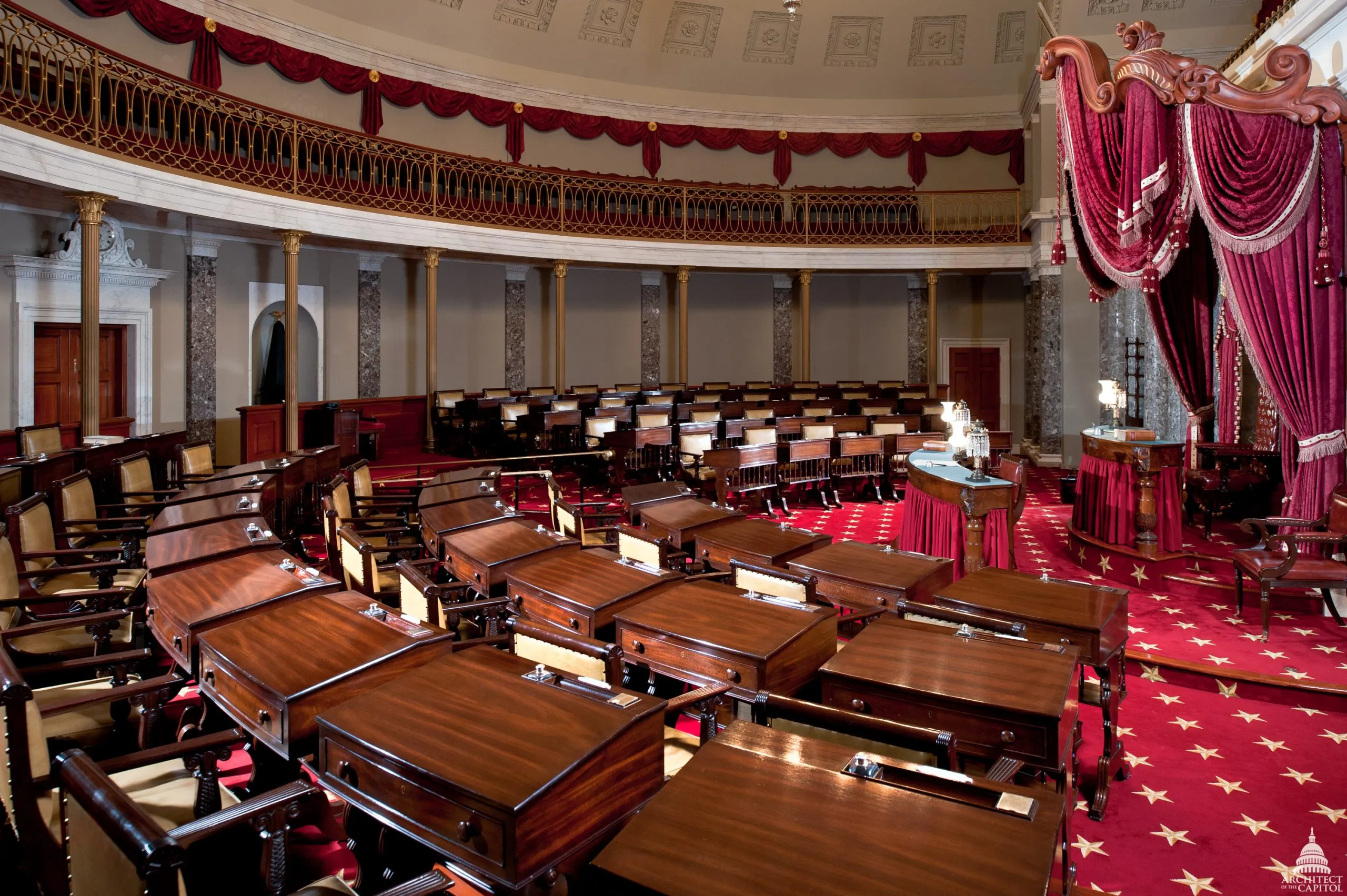 On Thursday, the Supreme Court announced that it would close its doors to the public "until further notice" "[o]ut of concern for the health and safety of the public and Supreme Court employees." The announcement follows the news earlier on Thursday that the Capitol would close to visitors until April 1, the first disease-related closure of the building to the public since the Spanish flu outbreak in 1918.
In 1918, the Supreme Court still met in the Old Senate Chamber in the Capitol. (The court moved to its current residence at 1 1st Street NE after the building's completion in 1935.) According to the Senate Historian's Office, "both the House and Senate galleries had been closed to visitors" due to the Spanish flu by October 7, 1918. The court soon followed suit.
The November 2, 1918, edition of the Washington Post indicates that the court went on recess on October 8, one day after both chambers of Congress closed their public galleries, and did not begin hearing argument in cases again until November 4. The Senate Historian's Office confirmed that "throughout the fall of 1918, both the [House and Senate] remained in session," but at limited capacity and largely to continue to pass funding bills for combating the epidemic.
According to the Supreme Court Historical Society, Thursday's closure to the public is unique in recent memory. The court even remained open for business during a particularly intense Washington snowstorm in 1996 that shut down much of the rest of the federal government. If today's closure is the court's first disease-related shuttering since 1918, it would be the only time the current Supreme Court building has closed to the public due to an epidemic. The court has not yet indicated whether oral arguments will be suspended as they were a century ago.
If the court decides to go ahead with oral arguments on Monday, March 23, it is not clear whether anyone other than counsel, the justices, their law clerks and court staff will be allowed in the courtroom. Fix the Court Executive Director Gabe Roth released a statement calling on the court to "permit the public to listen to a livestream of argument audio from its website" if it continues with oral arguments while the building remains off-limits to the public.
Update: On October 26, 2001, the Supreme Court building closed to the public due to the discovery of anthrax spores in an offsite court mail warehouse, as later recalled by the New York Times' Linda Greenhouse, who was inside the building at the time. Before returning to the building on November 2, the justices heard oral argument for one week at a nearby federal courthouse. According to the Los Angeles Times, this was "the first time since the Supreme Court moved into its own building in 1935 that the justices had sat elsewhere as a court."