Roberts set to preside over Senate impeachment trial
on Jan 16, 2020
at 1:23 pm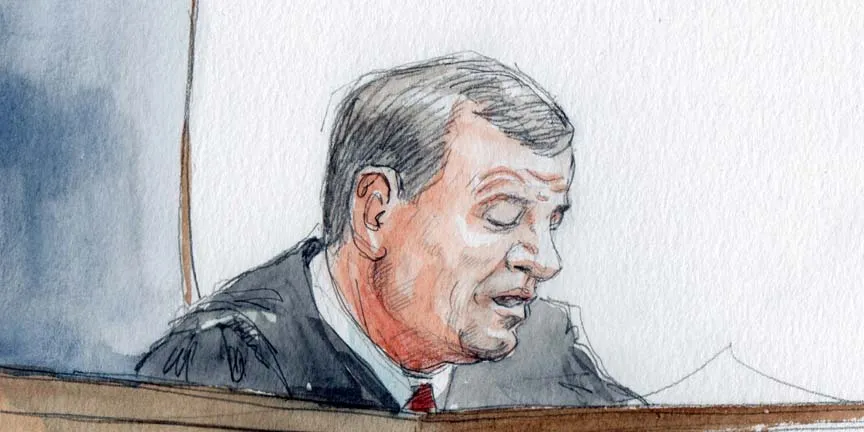 This afternoon at 2 p.m., Chief Justice John Roberts will travel by car from the Supreme Court to the Senate to assume his role as presiding officer over the impeachment trial of President Donald Trump. The court's Public Information Office today answered some questions about Roberts' role in the trial and how it will affect his work at the court.
Roberts received a formal invitation to attend from Secretary of the Senate Julie Adams this morning. Upon arriving at the Senate this afternoon, Roberts will be sworn in by Sen. Charles Grassley (R-Iowa), acting as president pro tempore of the Senate, and then will administer the oath to the Senate. Procedural issues should predominate this week. The meat of the trial will likely begin after the long weekend.
Like Chief Justice William Rehnquist during the impeachment trial of President Bill Clinton, Roberts will assume an office in the President's Room in the Capitol. Roberts will wear the same robe during the trial that he wears at the Supreme Court. He will be assisted by Counselor to the Chief Justice Jeffrey Minear and one of his law clerks, as well as court support staff.
The impeachment trial is not expected to alter the court's schedule or interfere with Roberts' judicial duties. Next week's court business will take place in the mornings (oral arguments on Tuesday and Wednesday and a conference on Friday), after which Roberts will proceed to the Capitol to have lunch at the Senate, time permitting, and preside over the trial in the afternoons. In the unlikely event that the chief justice should miss part of an argument session, Justice Clarence Thomas would preside over the argument as the next most senior justice. Roberts would still participate in the cases via the parties' briefs and the transcripts of the arguments.