Live blog of opinions with SCOTUS Map and First Mondays (Update: Completed)
on Jun 26, 2018
at 9:52 am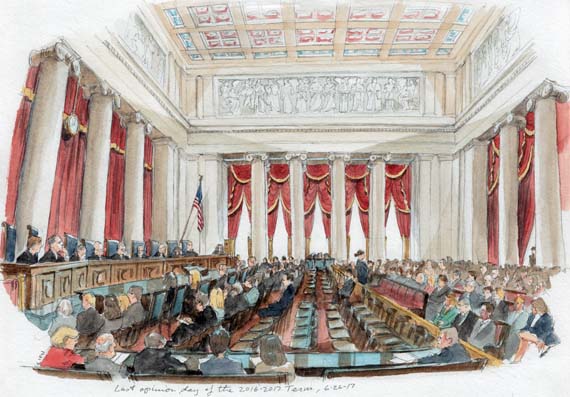 The Supreme Court this morning released its opinions in Trump v. Hawaii and National Institute of Family and Life Advocates v. Becerra.
Dan Epps and Leah Litman of First Mondays and Victoria Kwan of SCOTUS Map joined us from 9 to 9:45 a.m. The transcript of the live blog is available below and at this link.
We will live-blog at this link on Wednesday morning as the Supreme Court releases its final two opinions of the term.