Q&A with Patricia Millett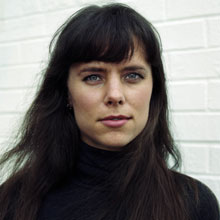 on May 25, 2012
at 10:33 am
Patricia Millett is the head of Akin Gump's Supreme Court litigation practice and co-chair of the national appellate practice.  She has argued more cases (thirty-one) before the Court than any other woman in history.  Her most recent appearance before the Court was last month, on behalf of the petitioner in Match-E-Be-Nash-She-Wish Band of Pottawatomi Indians v. Patchak.  (A complete list of her Supreme Court oral arguments is available here.) Before going to Akin Gump, Patricia served as an Assistant to the Solicitor General.  She is a graduate of Harvard Law School. Below, Patricia answers a few questions about her career thus far.
 How did you wind up in your current position? 
Serendipity and the kind support of others, including my husband and children.
 Only six women in private practice appeared before the Court this Term, and you were the only woman in private practice to argue before the Court more than once. What do you think is responsible for these low numbers, and how can they be improved? 
 Obviously it would help if the Supreme Court's docket were more active so that there were just statistically more opportunities.  (But I admit that is a self-interested and not very objective answer!)  Beyond that, I think the shortage of women who are both in the Supreme Court bar and in private practice explains a lot.  Many clients with Supreme Court cases now want to have someone with Supreme Court experience handle their cases.  But there are only a handful of women in private practice with concerted Supreme Court experience, and none of them have the title "former Solicitor General."  And, with Barbara Underwood still in public service, only one, Maureen Mahoney, has the title "former Deputy Solicitor General," and she has quasi-retired.   Without those types of titles, it is more challenging for women to compete for the limited number of private-party cases in the Supreme Court each year.
There are, of course, many more women in the government, public defenders, and public interest groups and practicing in the Supreme Court.
The shortage in private appellate practices is probably attributable to a number of factors:  (i) it was not until around my generation that women were getting hired in significant numbers in the governmental offices, like the U.S. Solicitor General's Office, that provide a solid launching pad for developing a Supreme Court or appellate practice later in a private firm; (ii) the concept of a specialized appellate and Supreme Court bar in private law firms is itself a relatively recent phenomenon; (iii) women have only recently arrived in significant numbers in corporate general counsels' offices; and (iv) all the other factors (whatever they may be) that reduce the number of women in private practice generally.
I am optimistic that this is just a short-term problem, and that we are on the cusp of having women advocates really explode on the Supreme Court scene.  People like Deanne Maynard at Morrison & Foerster, Kathleen Sullivan at Quinn Emanuel, and Lisa Blatt at Arnold & Porter have exceptional reputations in the Supreme Court bar and are doing extremely well spearheading private appellate and Supreme Court practices.  Plus now that there is an increasing number of women in general counsels' Offices and corporate life generally, businesses seem to be just as comfortable with hiring women as men to handle their important appeals and Supreme Court review.  And now that women are so actively hired,and gaining extensive Supreme Court practice, in government (like the Solicitor General's Office), and in public interest groups that have a heavy Supreme Court presence (people like Pam Karlan at Stanford and Allison Zieve at Public Citizen), we are getting a deeper bench of women with the required skill set for those private clients to hire.  So I look forward to being quickly overtaken in these numbers, and to the time when no one pays attention to women's numbers as distinct from men's numbers.  I hope to become statistically irrelevant soon!
 Have you developed a set way of preparing for arguments, or do you find that still evolves? For instance do you try to do a certain number of moot courts for each argument?  Do you have any personal rituals for how you like to prepare the night before or the morning of an argument?
 Yes and no.  I certainly have a pretty settled pattern at this point of what I do substantively in terms of reviewing briefs, record materials, cases, etc.   I try to do two moot courts for every Supreme Court case (and one to two for courts of appeals), and to ensure I am being mooted by people who know the Supreme Court well and are coming to the case fresh.  I do not need any cheerleaders at my moot court.  And I cannot imagine walking into that Court without the preparation of a few vicious moot courts; it is critical to the development of my thinking.
I don't have any set rituals the night before other than always wishing I had a bit more time!  I also try to spend time walking around the office halls (it used to be the Justice Department halls) doing a question-and-answer dialogue non-stop for ninety minutes or so in my head.  And the Clerk will tell you that I can always be found pacing and continuing that self-mooting in the Lawyers' Lounge before arguments.   The main thing for the couple days before argument is to focus on the question-and-answer rhythm, and refining answers until they are just right.
And my set ritual the night after an argument is to have much better answers than the ones I gave and to beat myself up for it.…
Along the same lines, do you have a particular strategy that you always follow for briefing your cases? 
 The strategy depends very much on the case, the issues raised, my sense of the Supreme Court's receptivity to arguments and how they will fit within the jurisprudence.  I do try very hard to develop themes that are easily understood and that, hopefully, will paint vivid images of the legal principles and implications of the ruling that will stick in the Justices' heads and will help influence how they think about the case.  Controlling how the case and issues are conceptualized is (at least) half the battle.
What makes for a good argument; alternatively, what should one never do in an argument?
 Oh there are long lists of do's and don'ts out there.  What makes for a good argument, at bottom, is being more prepared than anyone else in that courtroom, and being willing to fight to tell your client's story – the story of why the right view of the law and my client's interests are one and the same.  You can't let the place or the pace of questioning intimidate you.  By the same token, the most important thing not to do, in my opinion, is to have any gap between you and your client:  never give any hint that you do not believe in your client's legal position.  In any courtroom appearance, when I stand at a podium, I am all the client has fighting on her/his behalf.  It is the client's case, not mine.  Being chosen to represent someone in such an important matter is an enormous trust, privilege, and responsibility.  It is my job to stand in the gap against whatever forces are pushing against my client.
What is the hardest lesson you have learned in your appearances before the Court?
Arguments are always unpredictable.  The Justices are so smart and so well prepared that they have an infinite capacity to come at the case from distinctive angles.
In which of your oral arguments do you think that the oral argument was most influential in persuading the Justices to reach the result that they did?   
Oh I would not presume to judge that.  But I can say I always hope the argument I am about to give will be the best and most persuasive ever.
If you could argue any case in history, what would it be and why?
 Marbury v. Madison, of course.  Just because if women had broken into the Supreme Court bar back then, we'd dominate it by now!