Details on today's opinions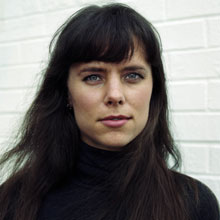 on Mar 20, 2012
at 11:20 am
The Court announced opinions in four cases this morning.
The first opinion , announced for the Court by Justice Sotomayor, was in Roberts v. Sea-Land Services.  By a vote of eight to one, the Court affirmed the Ninth Circuit's holding that an employee is "newly awarded compensation" for purposes of the Longshore and Harbor Workers' Compensation Act when he first be­comes disabled and thereby becomes statutorily entitled to benefits, no matter whether, or when, a compensation order issues on his be­half. Justice Ginsburg filed an opinion concurring in part and dissenting in part.
Justice Breyer announced the second opinion, for a unanimous Court, in Mayo Collaborative Services v. Prometheus Laboratories. The Court reversed the Federal Circuit, holding that the process patent that Prometheus Laboratories had obtained for correlations between blood test results and patient health is not eligible for a patent because it incorporates laws of nature.
Justice Kennedy announced the third and fourth opinions of the day. In Martinez v. Ryan, the Court reversed the decision of the Ninth Circuit by a vote of seven to two, remanding the case for further proceedings. The Court held that where, under state law, ineffective-assistance-of-trial-counsel claims must be raised in an initial-review collateral proceeding, a procedural default will not bar a federal habeas court from hearing those claims if, in the initial-review collateral proceeding, there was no counsel or counsel in that proceeding was ineffective. Justice Scalia filed a dissenting opinion, which was joined by Justice Thomas.
In the final opinion of the day, Coleman v. Court of Appeals of Maryland, the Court affirmed the decision of the Fourth Circuit. Justice Kennedy, the Chief Justice, Justice Thomas and Justice Alito hold that suits against the states under the self-care provision of the Family and Medical Leave Act are barred by sovereign immunity. Justice Thomas filed a concurring opinion, while Justice Scalia filed an opinion concurring in the judgment. Justice Ginsburg filed a dissenting opinion, which was joined in full by Justice Breyer and joined by Justices Sotomayor and Justice Kagan with the exception of footnote 1.