SCOTUSblog is hiring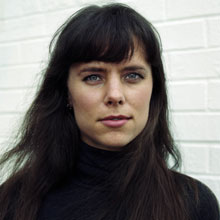 on Jan 5, 2012
at 10:33 am
A full-time position as the blog's deputy manager is now available.  The deputy manager is principally responsible for tracking cases at the certiorari stage; this includes drafting the "Petition of the day" and "Petitions we're watching" posts and building and maintaining case pages.  The deputy manager is also responsible for overseeing the blog's Twitter and Facebook accounts, in addition to occasional special projects.
To apply, please send a cover letter, resume, transcript (official or unofficial) and a five-page writing sample to Kali Borkoski (kborkoski@scotusblog.com) and Max Mallory (max@goldsteinrussell.com).  Applications will be accepted through January 17, however applications will be considered on a rolling basis.  Hiring decisions will be made promptly, and the job will begin immediately thereafter. A two-year commitment is required. The job is located in Washington, DC.
Qualifications:
Excellent organizational skills and attention to detail.
Excellent writing and editing skills.
Strong interest in learning about the U.S. Supreme Court and its workings.
Undergraduate experience with law-related courses is a plus, though not a requirement, as is an interest in attending law school. Part-time students are not eligible for this position.
Some technical savvy using WordPress is also helpful although not a requirement.
Pay will be competitive and will vary with experience.
Please do not hesitate to contact Kali Borkoski (kborkoski@scotusblog.com) with any questions.