Details on today's orders and opinions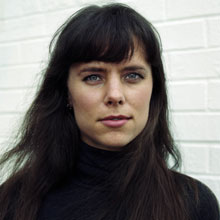 on May 16, 2011
at 10:56 am
The order list from the May 12 Conference is here.  The Court granted certiorari in one case, Minneci v. Pollard.  At issue in the case is whether a cause of action for damages can be implied against the petitioners, who are employees of a private corporation that contracts with the federal government to provide prison services, under the Court's decision in Bivens v. Six Unknown Named Agents of Federal Bureau of Narcotics. 
The Court invited the Acting Solicitor General to file a brief expressing the views of the United States in three cases: Freeman v. Quicken Loans; Faculty Senate v. Florida; and The Republica Bolivariana de Venezuela v. DRFP (case page forthcoming).  [Disclosure:  Goldstein, Howe & Russell represents the petitioners in Freeman.]  One notable denial from the Conference is in Mohamed v. Jeppesen Dataplan, Inc.  a case brought by the ACLU on behalf of several victims of extraordinary rendition.
The Court issued three opinions in cases argued on the merits today.  In Kentucky v. King (opinion here), the Court reversed the decision of the Kentucky Supreme Court.  Justice Alito wrote the opinion for the Court, which held that the exigent circumstances rule applies when the police do not create the exigency by engaging in or threatening to engage in conduct that violates the Fourth Amendment. Justice Ginsburg dissented. 
 In CIGNA Corp. v. Amara (opinion here), the Court vacated and remanded the decision of the Second Circuit.   In an opinion by Justice Breyer, the Court held that although the district court did not have authority under Section 502(a)(1)(B) of ERISA to reform CIGNA's pension plan, it did have authority to do so under another provision, Section 502(a)(3). Justices Scalia and Thomas concurred in the judgment only.  Justice Sotomayor did not take part in the case.
In Schindler Elevator Corp. v. United States ex rel. Kirk (opinion here), the Court reversed the decision of the Second Circuit.  It held that a federal agency's written response to a FOIA request for records is a "report" within the meaning of the disclosure bar of the False Claims Act.  Justice Thomas wrote the opinion for the Court; Justice Ginsburg wrote a dissenting opinion, which was joined by Justices Breyer and Sotomayor. 
 
 [PETITION]10-1104[/PETITION]
[PETITION]10-1042[/PETITION]
[PETITION]10-1144[/PETITION]
[PETITION]10-1139[/PETITION]