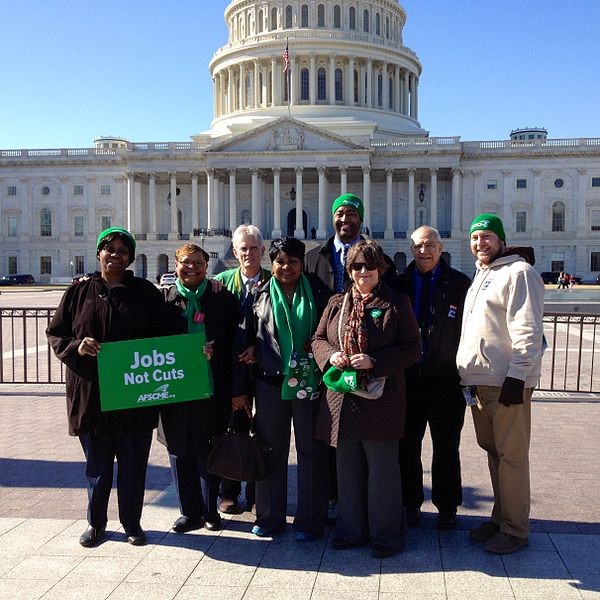 [Editor's note: An earlier version  of this post ran on December 18, as an introduction to this blog's symposium on Janus v. American Federation of State, County, and Municipal Employees, Council 31, as well as at Howe on the Court, where it was originally published.]
Like many employees, Mark Janus was upset about deductions from his paycheck – specifically, the roughly $45 per month that goes to the local branch of the American Federation of State, County, and Municipal Employees, the union that represents him. But unlike most employees, Janus – a child-support specialist at the state's Department of Healthcare and Family Services, who does not belong to the union – may be able to do something about that deduction. Next week the Supreme Court will hear oral argument in his challenge to the constitutionality of the fee. It's a familiar question for eight of the nine justices, who have already heard oral argument on the issue twice. The court did not resolve the issue the first time; the second time, in the wake of the death of Justice Antonin Scalia, they deadlocked. This means that the outcome in Janus' case could hinge on the vote of the court's newest justice, Neil Gorsuch.
In 1977, in Abood v. Detroit Board of Education, the Supreme Court ruled that government employees like Janus who do not belong to a union can be required to pay a fee – often known as a "fair share" or "agency" fee – to cover the union's costs to negotiate a contract that applies to all public employees, including those who are not union members. The justices reasoned then that allowing the fees would help to avoid both labor strife and the prospect that nonmembers could be "free-riders" who benefit from the union's collective bargaining efforts without having to pay for them. But that decision has come under fire in recent years, in a series of cases asking the court to overrule Abood and hold that requiring an unwilling employee to pay even this more limited fee violates the First Amendment.