Symposium: A meditation on history, law, and loss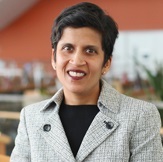 on Jun 23, 2016
at 2:08 pm
Shoba Sivaprasad Wadhia is the Samuel Weiss Faculty Scholar and founding director of the Center for Immigrants' Rights Clinic at Penn State Law- University Park. Her book, Beyond Deportation: The Role of Prosecutorial Discretion in Immigration Cases published by NYU Press in 2015 is the first book on the topic and reflects a culmination of Wadhia's scholarly work, advocacy, and litigation. Her most recent article Demystifying Employment Authorization and Prosecutorial Discretion in Immigration Cases, examines more than 230,000 related employment authorization applications received through the Freedom of Information Act and processed by the government.
The U.S. Supreme Court gridlocked in a four-four decision in United States v. Texas blocking two programs announced by President Barack Obama on November 20, 2014: "DAPA" (or Deferred action for Parents of Americans) and "DACA Plus" (or Deferred Action for Childhood Arrivals 2012 with a twist). These programs would have enabled qualifying parents whose children are Americans or green card holders and those brought to the United States as children to seek protection from removal (deportation) through a tool known as "deferred action." A deadlock by the Court suggests hesitation by the Court about the administration's legal authority to use deferred action and deepens the heartbreak for millions of individuals and families hoping for a different outcome. From the onset of United States v. Texas the courtroom was used as a fora for politics, and law and history were placed on the side of the road. This piece recovers the history and law that could have led to a different outcome.
Deferred action is one form of prosecutorial discretion in immigration law. Prosecutorial discretion is essential in any law enforcement context and immigration is no exception. Because resources are limited, the government has to make a decision about who to target for enforcement and who to leave alone. For example, the Department of Homeland Security (DHS) can deport only about 400,000 or less than four percent of the estimated population of 11.3 million unauthorized individuals living in the United States. Given these resource constraints, DHS has prioritized certain classes of noncitizens for apprehension, detention, and removal. The latest version of these priorities include certain noncitizens with criminal convictions, recent immigration violations at the border, and removal orders.
Beyond economics, discretion is also important as a humanitarian matter and consistent with a history that rests less on building walls, but rather on extending tables to those who present strong equities. The compassion that drives discretion in immigration was described by the Supreme Court in Arizona v. United States:
Discretion in the enforcement of immigration law embraces immediate human concerns. Unauthorized workers trying to support their families, for example, likely pose less danger than alien smugglers or aliens who commit a serious crime. The equities of an individual case may turn on many factors, including whether the alien has children born in the United States, long ties to the community, or a record of distinguished military service.
Even when DHS labels a person as a lower priority for enforcement and with qualities that warrant a favorable exercise of prosecutorial discretion, it must still decide which type of discretion to use. "Deferred action" is only one slice of the prosecutorial discretion pie available to DHS. Completing the pie are more than one dozen slices, many of which are highlighted in the DHS priorities memo but pre-date the Obama administration. They include:
the choice by DHS to not bring charges against an undocumented mother from Korea caring for her sick child;
the choice by DHS to not detain a woman from El Salvador who is pregnant as a result of sexual abuse in her home country;
the choice by DHS to grant deferred action or a stay of removal to a victim of or witness to a crime; and
the choice by DHS to not appeal a favorable decision by the immigration judge to grant asylum to a man from China who has suffered persecution at the hands of the Chinese government because of religious views.
Untouched from the litigation is the operation of DACA 2012 or the ability for DHS to process an individual request for one of these forms of prosecutorial discretion. Importantly, DHS has the authority to exercise prosecutorial discretion at any stage of immigration enforcement, which may include right before or at the time of interrogation, arrest, detention, removal proceedings, and even after a removal order is entered. No matter what kind of discretion is exercised and when, the effect is the same: temporary protection from deportation or what I have coined "immigration purgatory."
Despite the outcome in today's decision, the legal authority held by DHS to operate a deferred action program like DAPA or DACA Plus is abundantly clear. The legal foundation for prosecutorial discretion can be found in the United States Constitution and authority Congress has delegated to the executive branch. Some provisions of the Immigration and Nationality Act even explicitly identify "deferred action" by name. Congress has further authorized the Secretary of Homeland Security to establish immigration enforcement policies and priorities. The legal basis for Obama's deferred action programs has also been confirmed through memoranda from the Department of Homeland Security, the Department of Justice Office of Legal Counsel, and more than 130 immigration law professors.
The legal underpinnings for prosecutorial discretion and deferred action in particular are not merely theoretical but enjoy a long history. As detailed in my book, deferred action has been used for decades to protect thousands of individuals and families based on largely humanitarian reasons including but not limited to family ties; advanced or tender age; medical reasons; and/or service as a primary caregiver.
Prosecutorial discretion is necessary and inevitable in our immigration system. Importantly however, prosecutorial discretion cannot serve as a substitute for broader legislative reforms. Only Congress can enact a comprehensive solution that enables millions of people without immigration status to come out of the shadows and be placed on a path to security and eventual citizenship. By the same token, prosecutorial discretion will continue to be a power sword even after immigration reform becomes a reality. Not every person with a compelling situation or deemed a "low priority" for enforcement will meet the affirmative requirements for a future legalization program. Consequently, prosecutorial discretion and comprehensive immigration reform cannot be viewed as "either or" options. When the curtain closes on Texas, I hope Congress and the administration focus on building a robust prosecutorial discretion policy and moving forward on legislative reform.