Friday round-up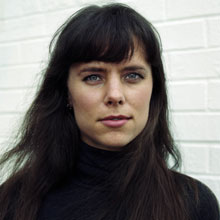 on Apr 1, 2011
at 9:33 am
Wednesday's oral argument in PLIVA, Inc. v. Mensing, in which the Court is considering liability for generic drug manufacturers who fail to include safety information on their drugs' labels, continues to generate discussion.   At the Constitutional Accountability Center's Text and History blog, Elizabeth Wydra suggests that – just as it did in its 2009 decision in Wyeth v. Levine, which dealt with a similar question for brand-name drugs – the Court seems likely to divide five-four.  The Times-Picayune and the ABA Journal also have coverage of the case, with both reporting that the Court seemed "evenly divided"; both also focus on a question by Justice Sonia Sotomayor, who asked PLIVA's counsel whether he thought that  "Congress really intended to create a market in which consumers can only sue brand-name products? Because if that's the case, why would anyone ever take a generic?"  Finally, the Minneapolis Star Tribune (thanks to How Appealing for the link) has a story on the case that focuses on Gladys Mensing, the respondent in the case.
Writing for The Atlantic, Wendy Kaminer considers what two cases in the news this week, Connick v. Thompson and Wal-Mart v. Dukes have in common.  Her answer:  "Each case involves questions of corporate or governmental liability, respectively, for misconduct by individual employees; and, in each case, vindicating the alleged violations of rights could disrupt the status quo and provide remedies for systemic, institutionalized injustice."
The BLT and NPR have coverage of this week's confirmation hearing for Don Verrilli, who has been nominated to serve as the Solicitor General.  In particular, they report, Republican senators focused on the Obama Administration's decision not to defend the Defense of Marriage Act and whether Verrilli would defend other statutes.
The New York Law School Blog has a post contributing to the on-going discussion about the ethics of recusal for the Justices.
At  First One @ One First Mike Sacks touts the Oyez Project's new app, Oyez Today.
If you happen to be in southern California today, Pepperdine is hosting a symposium on The Most Maligned Supreme Court Decisions.